Wintering over at Tauranga Bay Motor camp was a great decision. We have completed two months and have extended the stay for another month. It is a great place to forget about the rest of New Zealand with the politics, Wuhan Flu and apparent separatist agenda being created.
To live so close to the sea with the view during the day and sound of the surf at night is special and will be missed when we finally move on. The camp and the facilities are perfect including the filleting table and fish scrap bin. I must admit I would like to use the filleting table more often and monitor it regularly to ensure we all are getting our fair share. (Boy is there some lucky fisherman out there.)
The weather has met all expectations with high sunlight hours and warm temperatures. We have enjoyed everything that has been thrown at us. Yes we have had some less than pleasant days but we use these as sun burn recovery days or shopping days. In the first month of the stay I had to use zinc on my lips and nose due to the sun and wind exposure. (Nothing to do with the consumption of Alcohol)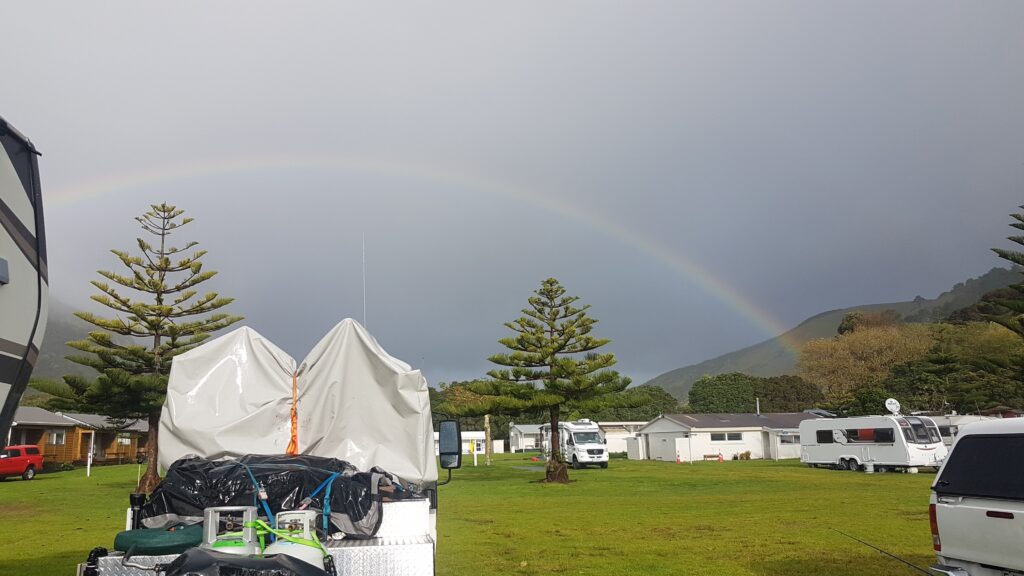 Fishing off the beach is very relaxing as you do not get many reasons to pull in your line other than to pull a bit of weed off the hook. We have managed to catch a Kahawai every 7 to 10 days and have enjoyed raw fish, Thai fish cakes and smoked fish. Fishing from the rocks is a good way to get rid of old fishing tackle and have had limited success and access due to the sea conditions.  The kite fishing has been interesting that is when the wind goes off shore. I have managed to plot the sea bed and can now point out where the reefs are. Have caught a number of snapper but were not legal or worth the effort to keep and fillet other than one. We cannot complain we have had some great neighbors who have taken pity on us and donated snapper.
We had made time for trips to the Keri Keri Stone Store, up to Tokerau Beach to check out the NZMCA camp, and Mangonui Fish and Chips since our last post.
We had a lovely few days with Donna and Allan who were traveling north and took time to stay so we could enjoy their company. Donna makes great roast tatties and the two of them helped eat the large chocolate cake Donna B made.
My lovely wife thought I was bored (really I was just in the state of total relaxation) and volunteered me to assist the camp managers Leah and Harry to install a barrier arm. This took a month plus to achieve when the actual time working was less than two days. A lot of planning and discussing the weather, campers, fishing, and just waiting for things like the concrete pads to go off and the other main delay was the weather. If the weather was good for fishing then that was a bad day to work.
Queen's birthday weekend we had the Alexanders to visit – who inadvertently bought the rain and wind from Auckland with them. A weekend of walks along the beach and movie watching was had by all.
The RNZN Operational Dive team have been staying at the camp for the last week and have provided a distraction. I invested time early to encourage a relationship. They happily accepted a large Kahawai I caught in return we were provide with a live crayfish to which we were very grateful. Good swap in my mind.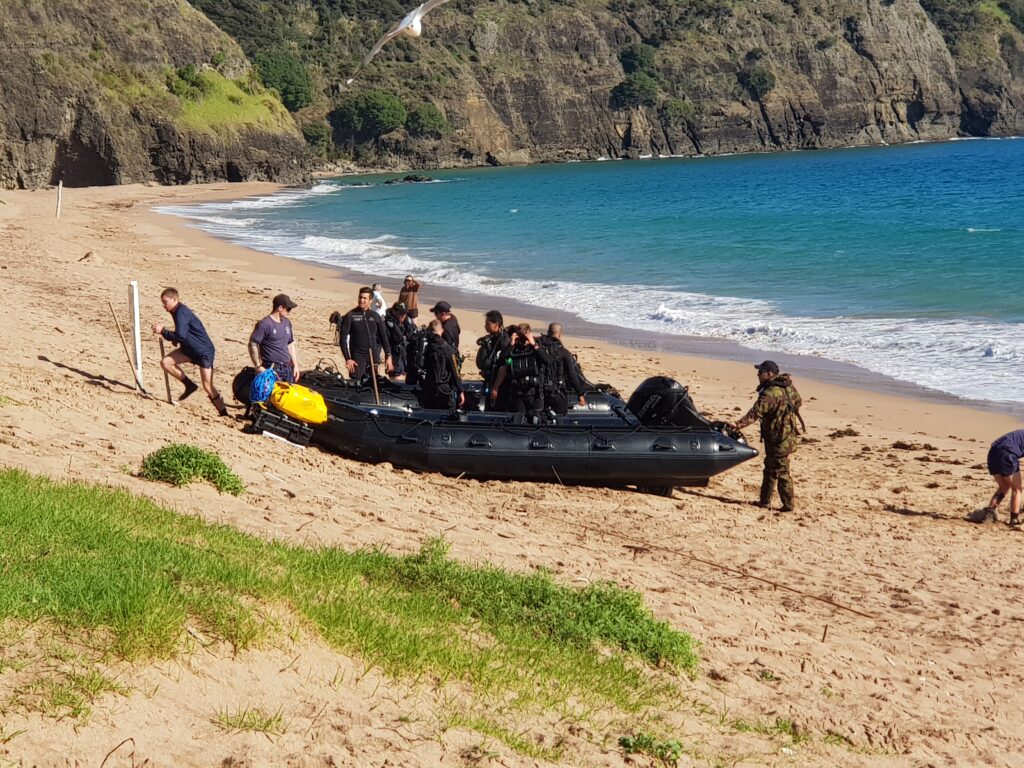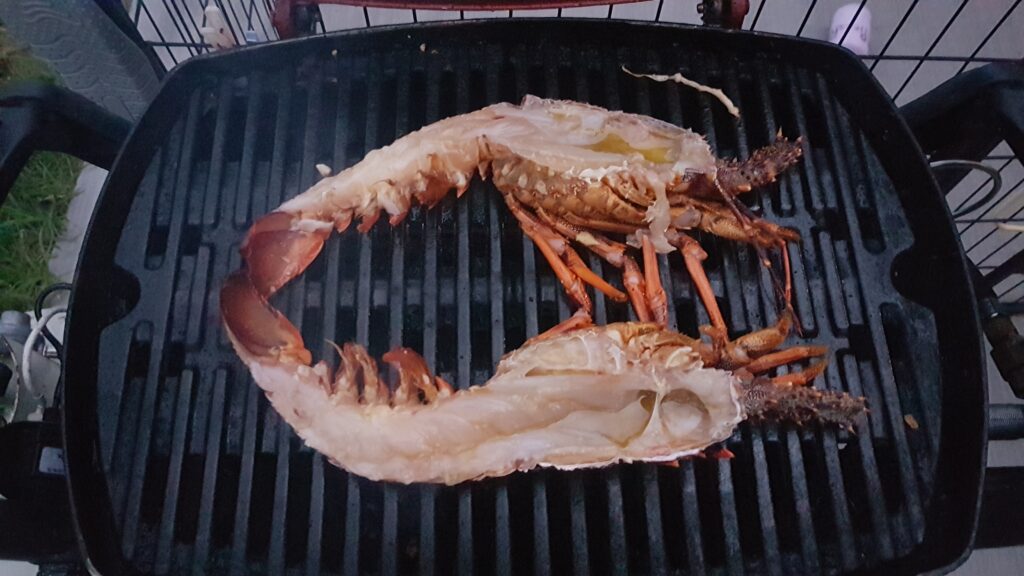 Donna found a pair of black male briefs, obviously a young male divers, in the washing basket she states she gave them back but I am not so sure and am still looking for her hiding place.
We have just less than four weeks left here and are starting to count down the days – Donna the dogs and I will miss the camp. We have already booked for three months next winter.
By the way the motorway is clear and the time to travel to work is a constant up here. Long live the two day week – Saturday and Sunday's for ever I say.