Our amazing Auckland friends Wade and Trish made a final visit and arrived Friday.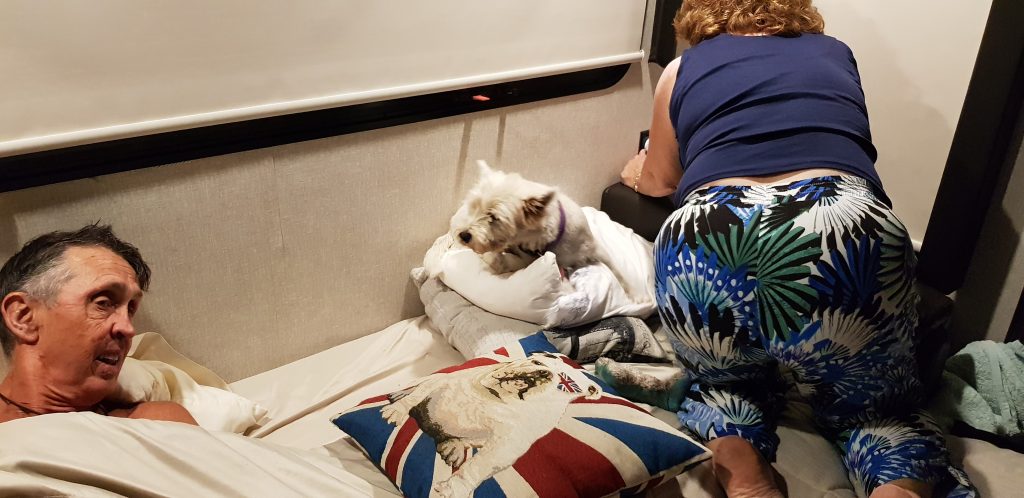 On Saturday we held a BBQ before leaving the Hawkes Bay, inviting those who had made our stay as easy as possible; thanks to all who came and shared an enjoyable evening which was made possible by Wade and Trish stepping up in playing host so as we could mix and mingle. It was great to meet partners of those who had worked so hard to support us during some difficult times.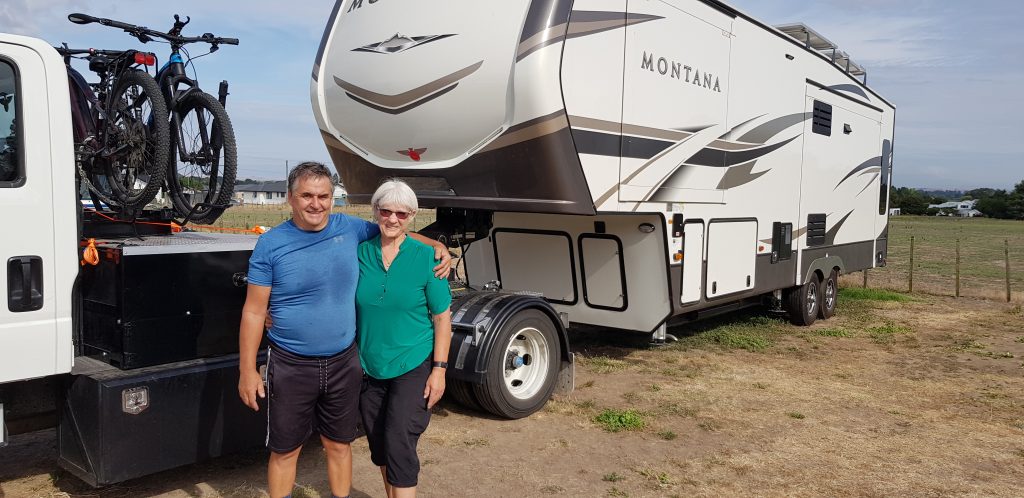 We left the Hawkes Bay amidst sadness and trepidation (the sadness at leaving such amazing people; Sue, Bruce, Chris, Helen & Caesar, even Charlie the horse) to travel from Hawkes Bay to Taupo on the first leg of our inaugural adventure.
The trepidation was due to the fact that we were on our own and Rod was finally driving his beloved rig; the new Dogonit,  codiwompling  towards Auckland. He described his sphincter finally unclenching partway through the trip and appeared calm despite some amazing idiots on the road. Picture if you will; climbing an incline on a passing lane section having passed a ute going in the opposite direction with a wide load sign 1 km earlier when a laden stock truck and trailer overtook us not far from a bend in the road as a truck bearing a small house came round the corner spanning two lanes. Rod braked to allow the stock truck more room and we have no idea how there was no collision…..gobsmacked!!!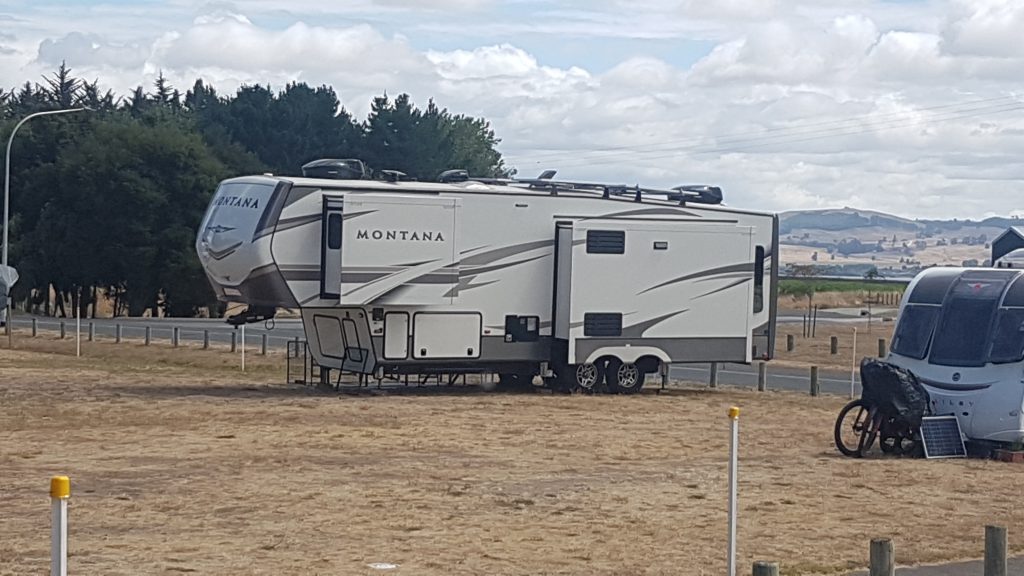 We arrived at Taupo NZMCA intact and found a park suitable to our substantial size and settled in for a three day stay. How lucky we were that our very dear Marcia saw our Facebook post and let us know that she was also in Taupo on a work presentation. Rude not to meet up I said, indeed says Marcia and so she joined us for dinner. It was a VERY enjoyable time to catch up with friends and find out what was happening in their lives………….a very big thank you for taking the time Marcia!!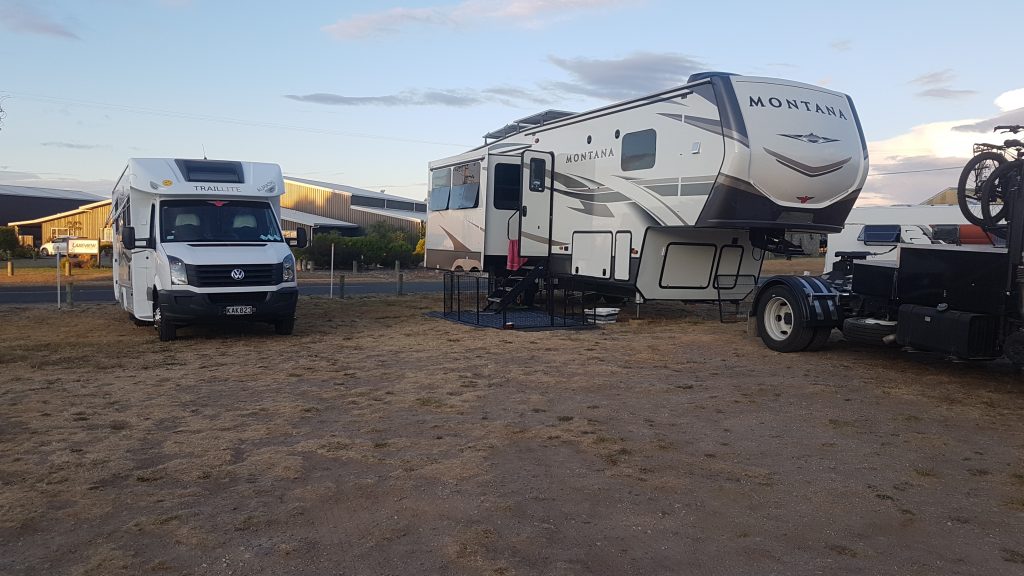 We then had the luxury of having RV friends Allan and Marnie arrive and park next to us. We saved our catch-up until the next day. A small event on our first day at Taupo led to a big, unexpected event……we were approached by a couple who were walking through the camp and approached us with a request. They live in a 5th wheeler on a section abutting the airfield and were working towards building a hanger for their small plane. Their issue was the 5th wheeler had been moved on to their section facing the wrong way and they needed someone with a hitch to turn it around. Rod had a look and decided that it would be a reasonably easy task but both Rod and Grant were feeling some degree of nervousness. The move went smoothly and afterwards Grant expressed his thanks, we talked about paying it forward – meaning after the experience in our last camp over we were paying it forward but Grant then offered the opportunity of a flight over Taupo. Rod wasn't so keen but I jumped in like a robber's dog and said yes please!!!!
The flight took place late afternoon when the sun was not so fierce and the view spectacular!! We flew over Lake Taupo heading towards Kinloch and then headed towards the new hydrothermal station following the river towards Huka Falls. The views left me almost speechless and it was the ultimate experience. He offers these unique microlight experiences and I have to say that it was well worth it!! If you want a one on one flight instruction then call Grant because it is definitely one of those bucket list moments, thank you Grant I really appreciated gift!!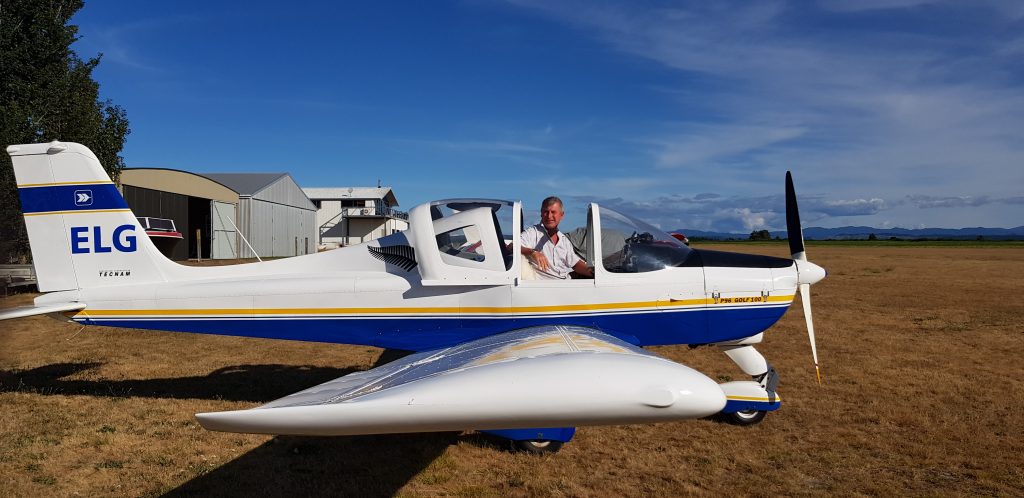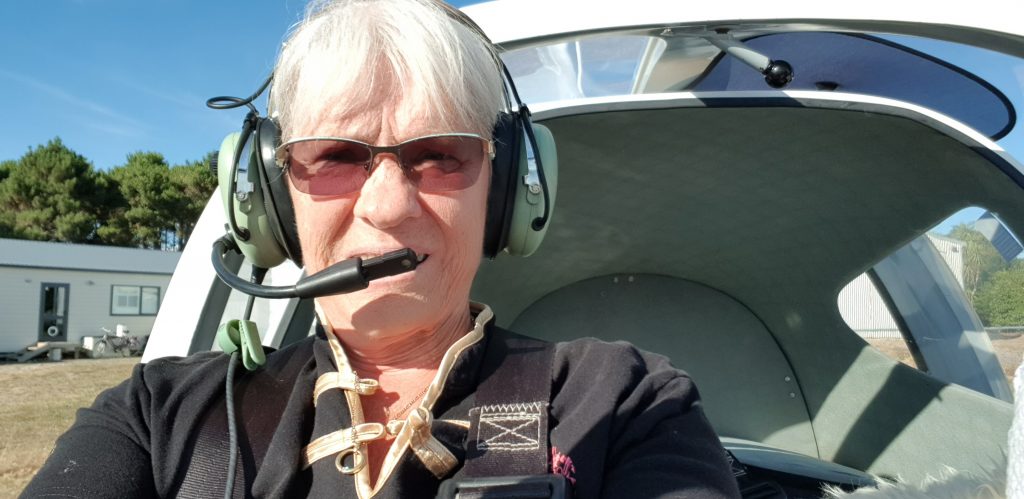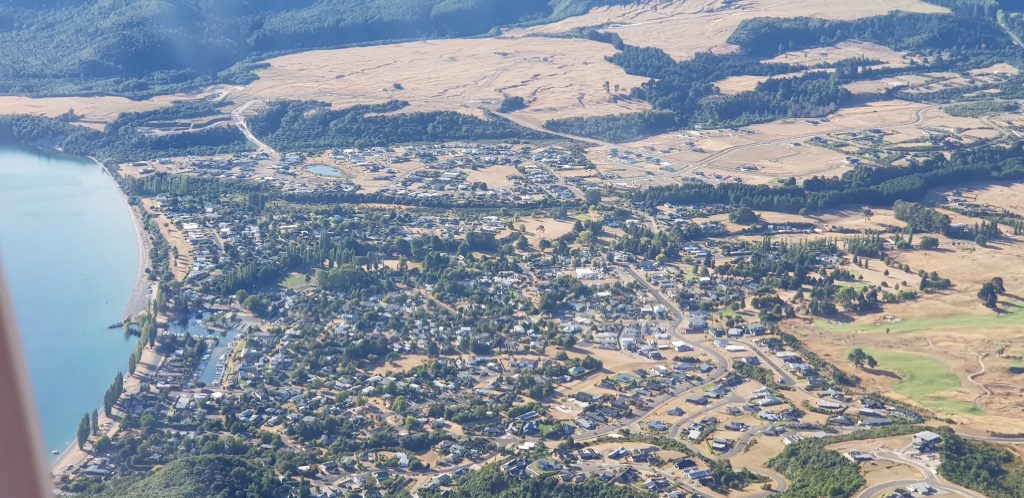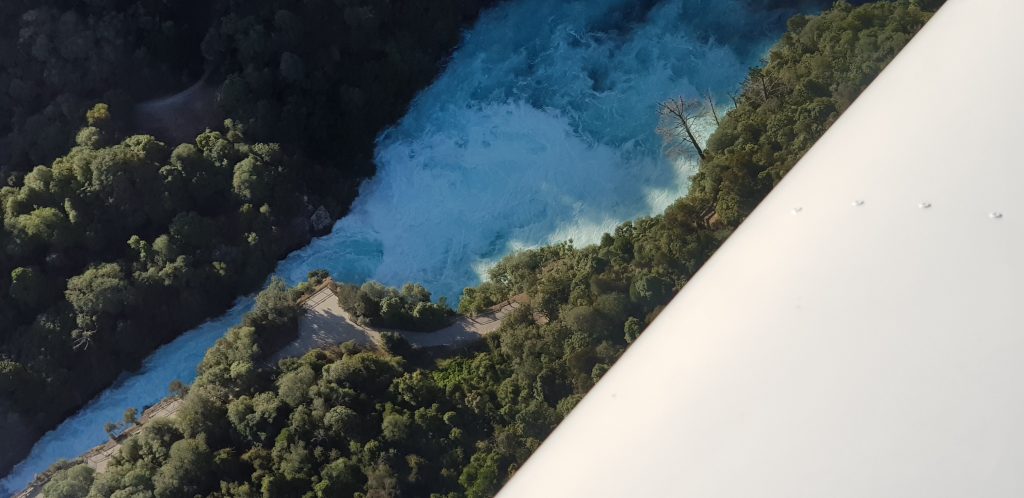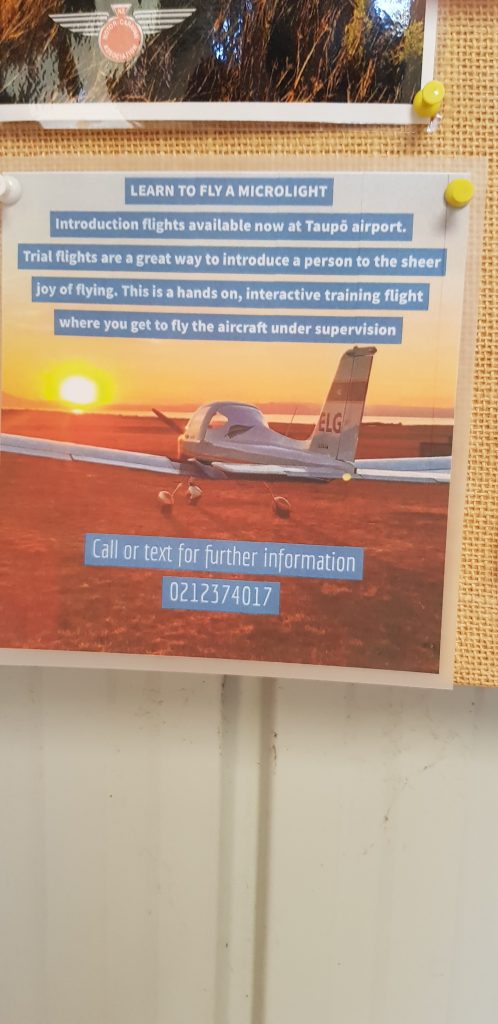 We spent the majority of the day catching up with Allan and Marnie as it had been too long between catch-ups and will miss them as we move on tomorrow heading towards Ngongotaha NZMCA Camp continuing our codiwompling. Until we post again, take care and happy travels if you are on the road.