The end of a horrific year for the world but life goes on and while they are selling alcohol I am all right Jack.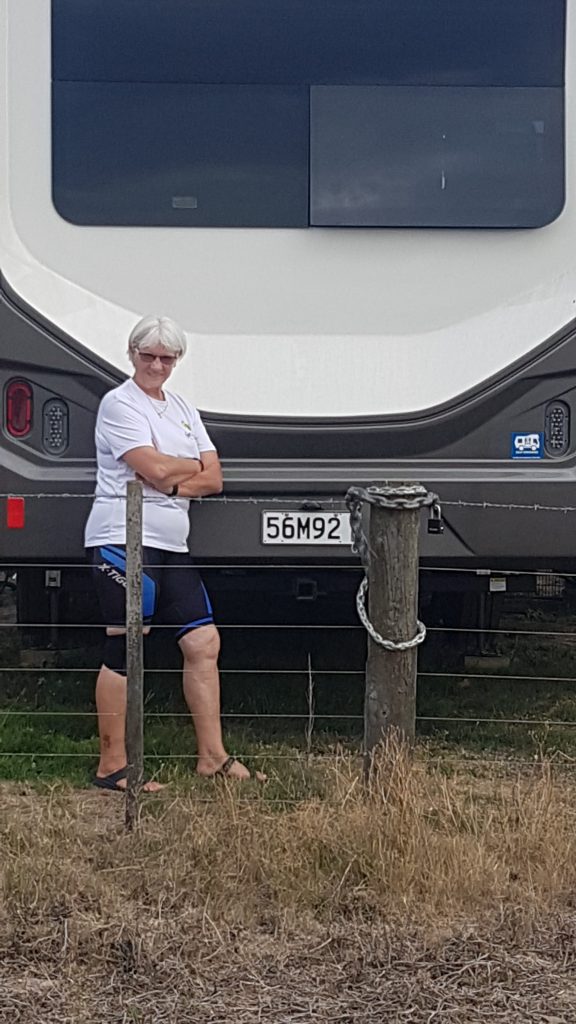 The year started with us sitting in Havelock North waiting for registration on Dogonit. We finally got registration for Dogonit in February signalling the beginning of the road trip for real with the journey back to Jafa land to fit the awnings and for Donna to load the kitchen sink in the 5th Wheeler. We were watching the Wuhan flue spread out from its origins in China hoping that the boarder would be closed so as our lives would be uninterrupted we continued our preparations and awaited the scheduled operation on Donna's thumb.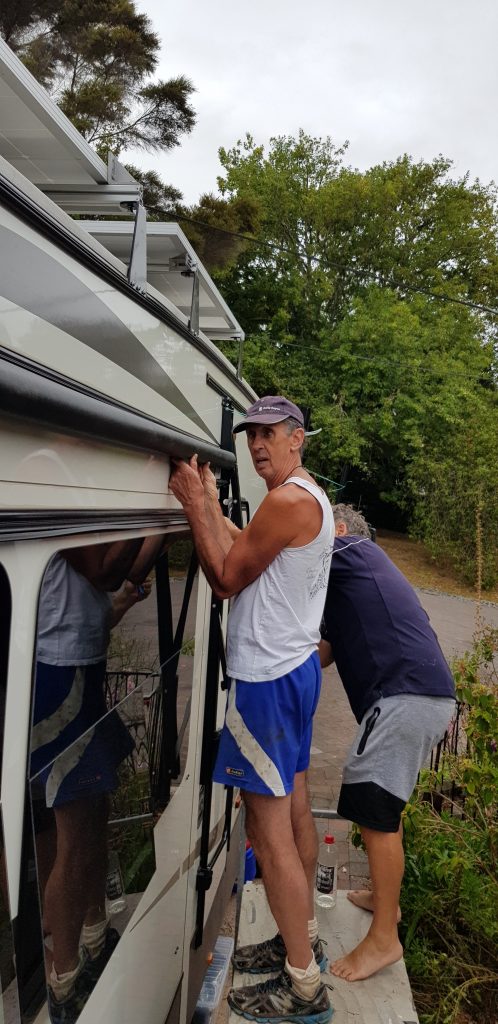 Finally Tinkerbell waved her magic wand and Roberson sprinkled some of his fairy dust and we had to stay at home. We moved out of Dogonit back into the house for practical reasons. We made the most of lockdown and like many others gained in physical presence in the world. Imagine 5 million people gaining an average of 3 killo's. Sea levels are not rising we are sinking the land 15 kilo tons over six weeks is a lot of greasy lard when you think about it. We did most of our shopping at Gilmores as they sold spirits which were an essential for happy hours. They did however restrict the amount to two bottles per day per person so we had to be mindful not over drink our allowance.
Down to level three and Donna was rescheduled for her operation and we set our date for departure on our epic journey. First stop Pukekohe A&P show grounds (our de-facto Auckland home) and then on to Long Bay Coromandel.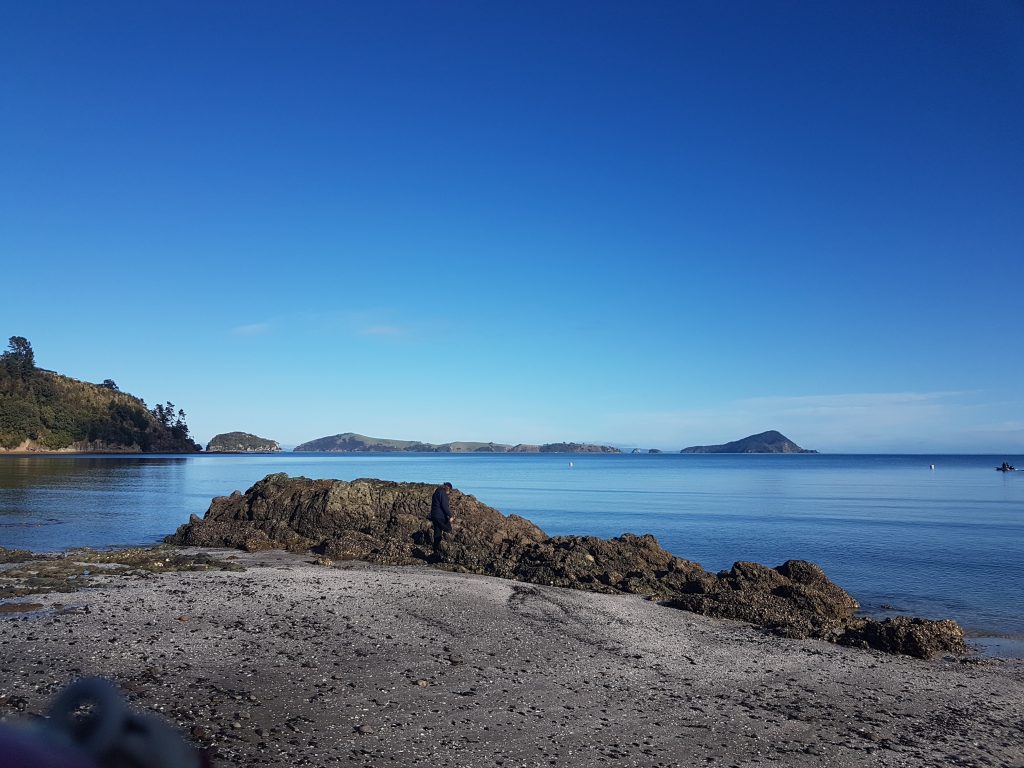 What a tonic that camp was for the recovery from lock down. We met Gaylene and Selwyn, Jackie and Bill and had an epic trip to the top of Coromandel. Thank you for piloting us on our return journey.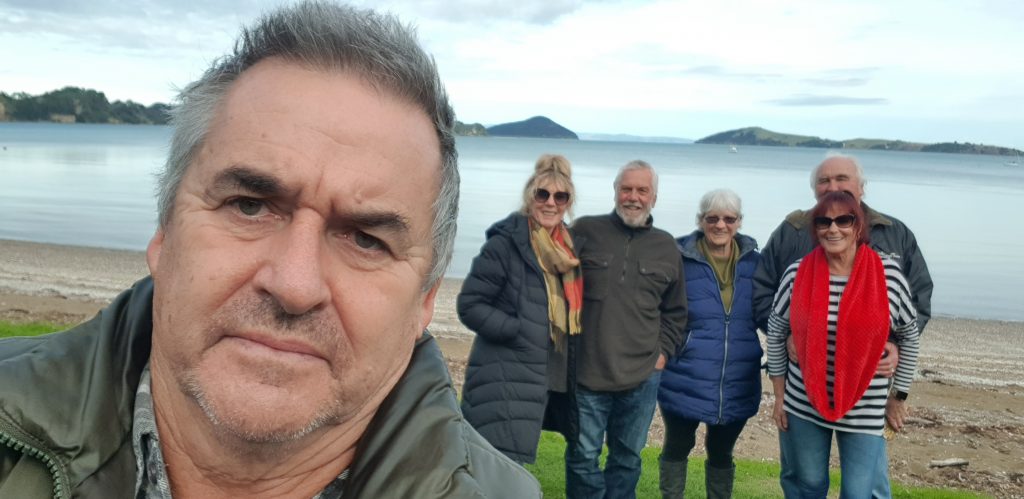 We had a warranty issue with the truck so back to Pukekohe and the truck went into get the rear window repaired. And sure as ducks quack Tinkerbell did it again – Jafa's stay at home order was given. We could have made good our escape but if we gone to level 4 we would havebeen able to stay at Pukekohe so we thought it was best. A Pokeno bacon shop was in walking distance so all was good. Their Cumbrian sausages are to die for.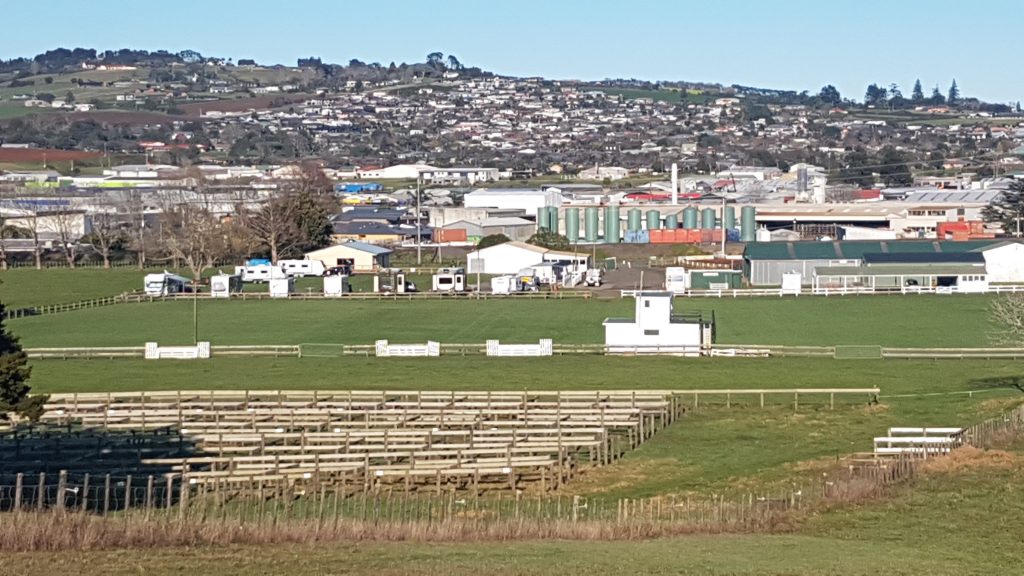 Pukekohe is fondly remembered as we made some great new friends – Irene and Graheme, Hank and Pi, Rusty and Bottom, Ian and the OLD office girls
We set off south when the no travel ban was lifted – Taupo Equestrian centre and the Wairakei hot pools were a highlight. Again we met some awesome new friends Tom and Sue.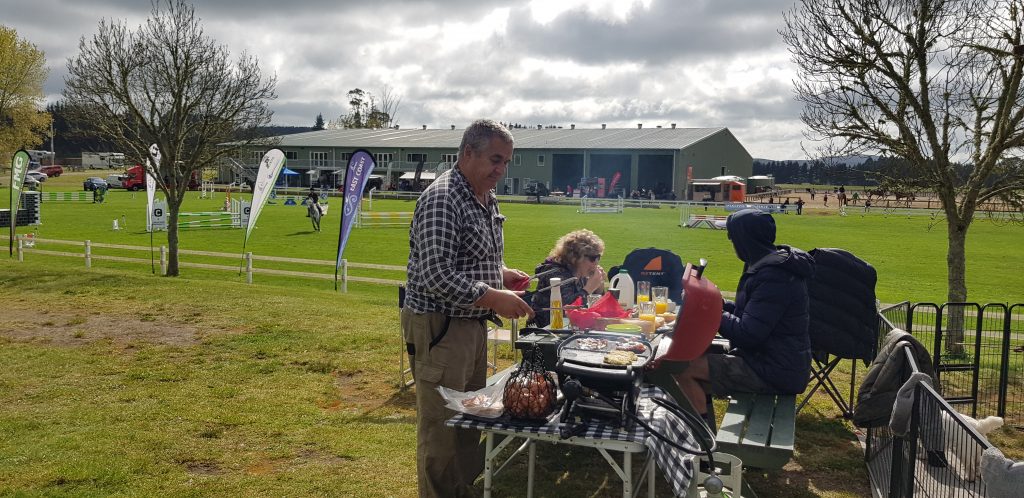 Back over the Taupo Napier highway to Havelock North and caught up with our friendly campers at Aritaki. Nice to see you again Bruce, Sue and others.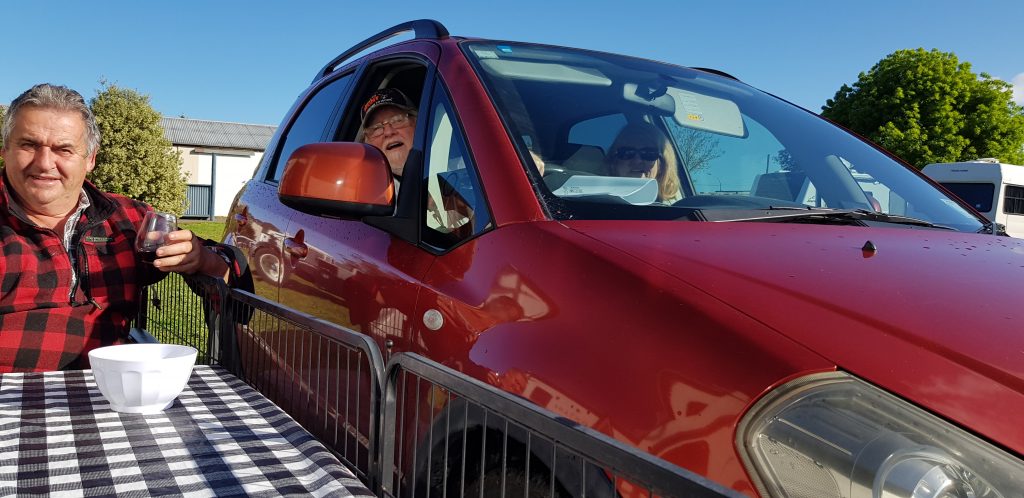 We travelled south at our very casual pace via Danevirke, Tauherenikau and Kiatoki. Thank you Donna and Allan for the company at dinner at the Tin Shed.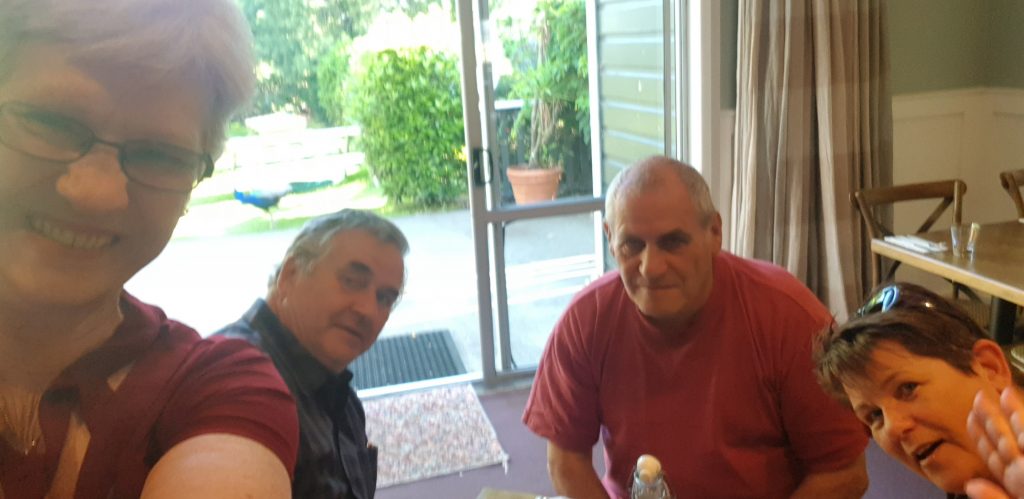 We arrived in Upper Hutt to help celebrate Bernie's 60th and stayed at the Cossie Club. We caught up again with family I have not seen for quite a number of years – Aunty Edna, Brian and Sandy, Kath and of course the party girl and her husband Murry and Bernie.
We slowly have travelled up the west coast to Taranaki and stopped at Hawera for two nights and are presently based at Stratford A&P Grounds. We expect it will take over a month and a half to circumnavigate Mt Egmont (Taranaki). We anticipated meeting up with Sandra and John mid-January on our return to Fielding but time is against us.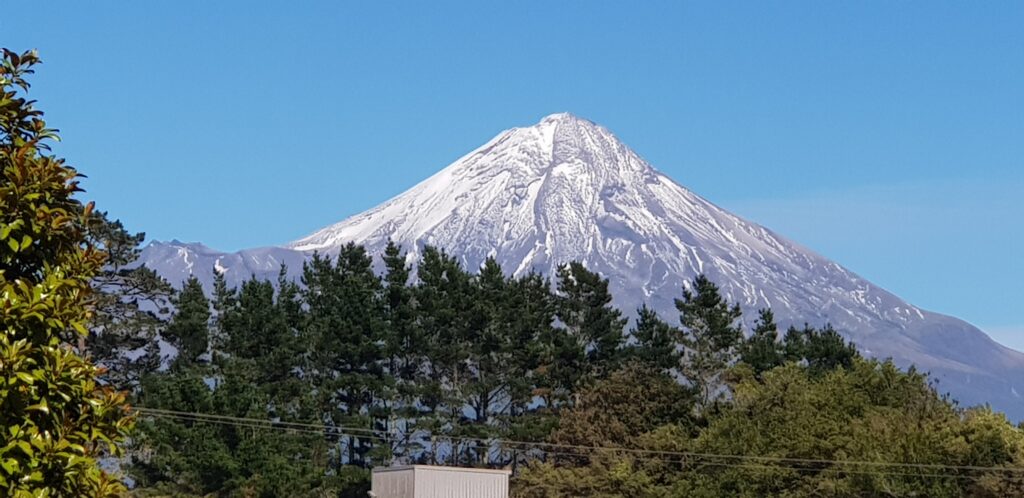 A special thanks goes out to all those that have made time to visit us on our journey – Wade and Trish, Bo, Johnathan, Murry and Bernie, John and Dianne, Craig and Kathryn, Trevor and Joe, Greg and Karen, Sue, Donna and Christine, Denise and children, Stu and Dave, Steve and Janine. I apologise if I have missed some one off this list but it has been one of the high lights of the journey see you all.
We had a quiet, cold Christmas day we enjoyed a hot dinner with all the trimmings.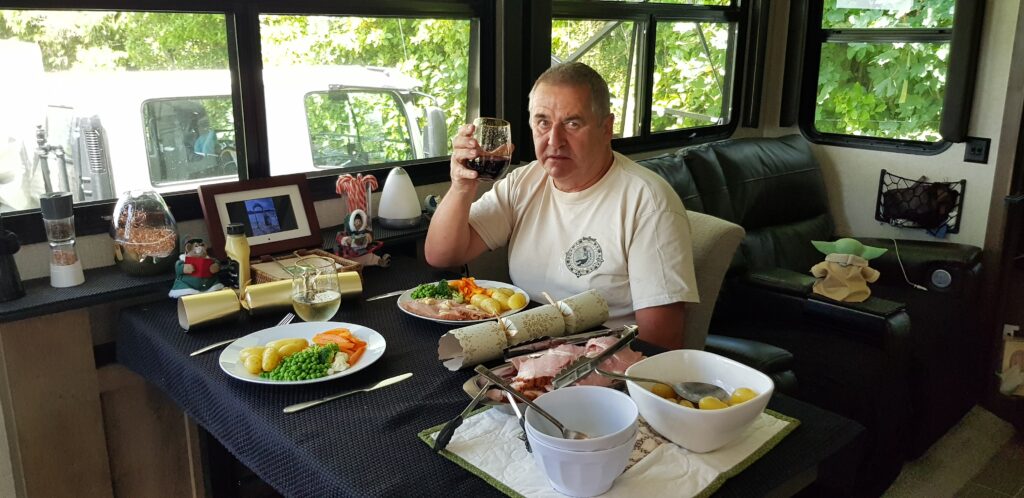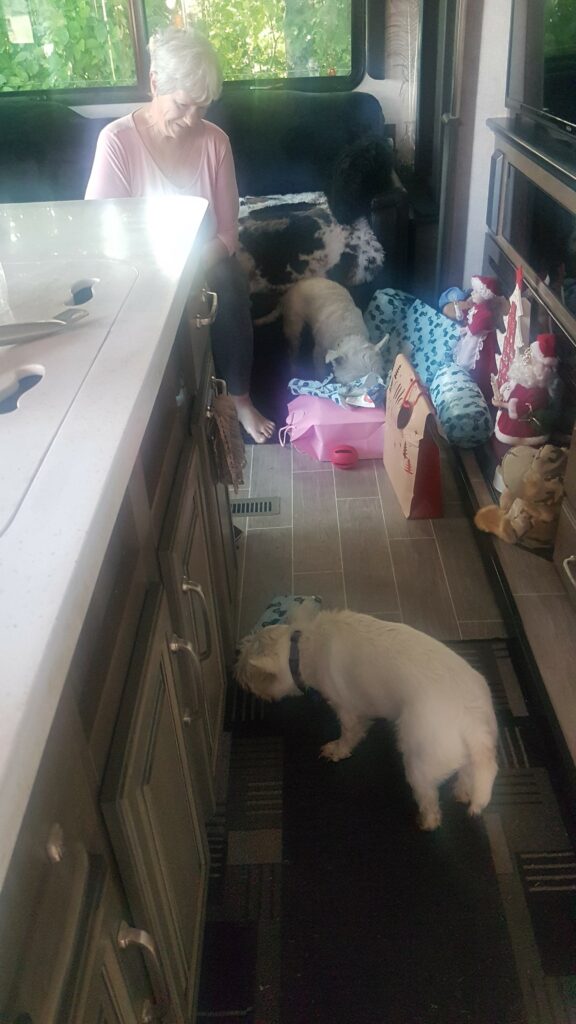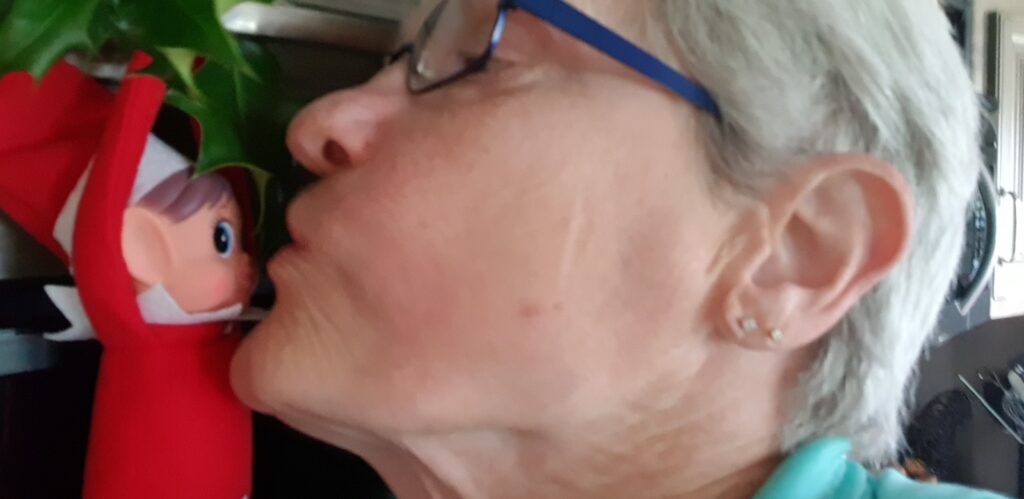 We have been blessed at Stratford with not only the weather but also the company of Steve and Janine. We had an impromptu visit from Bernie and Murray my cousin in there truck camper. On arrival we were surprised that Bernie was waving her knickers out the door of the truck. (I must admit I have embellished this just slightly.) A great night was had by all – with a lot of drink and good company.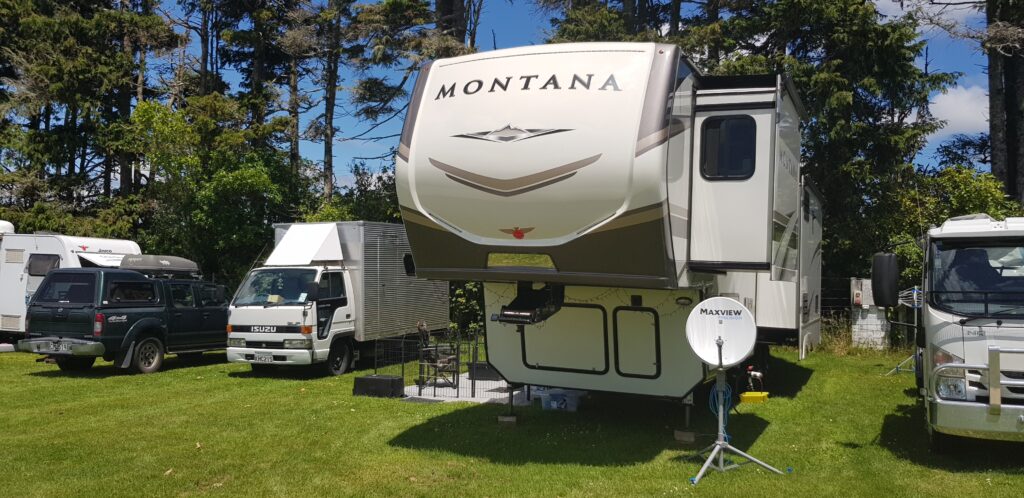 New Year 's Eve is upon us and we await Wade and Trish to help celebrate the new improved year of 2021.
As a post note – we had a terrible shock yesterday when we found out an ex Navy Warrant officer who we met at Havelock North the previous year 2019 and who invited us to join their Christmas celebration crossed the bar (please google the term) on boxing day of this year. This brings home that we must live each day to our fullest.