Not much to report since our last post; mainly walks, fishing etc. We have had meals at the Pukenui Pacific again and each time have really enjoyed the meal and been invited to the locals table. I guess it would be really important to talk about our expectations of the far north. We have heard some pretty damning stories about this area, theft; lock everything down and violence being the main concerns. The reality (to date) could not have been further from this.
As mentioned before; the locals make us feel very welcome, telling us the best fishing spots etc. We have made a point of chatting to them as I would wonder about their expectations of 'wealthy' Aucklanders who come into their territory and Dogonit certainly adds to this image.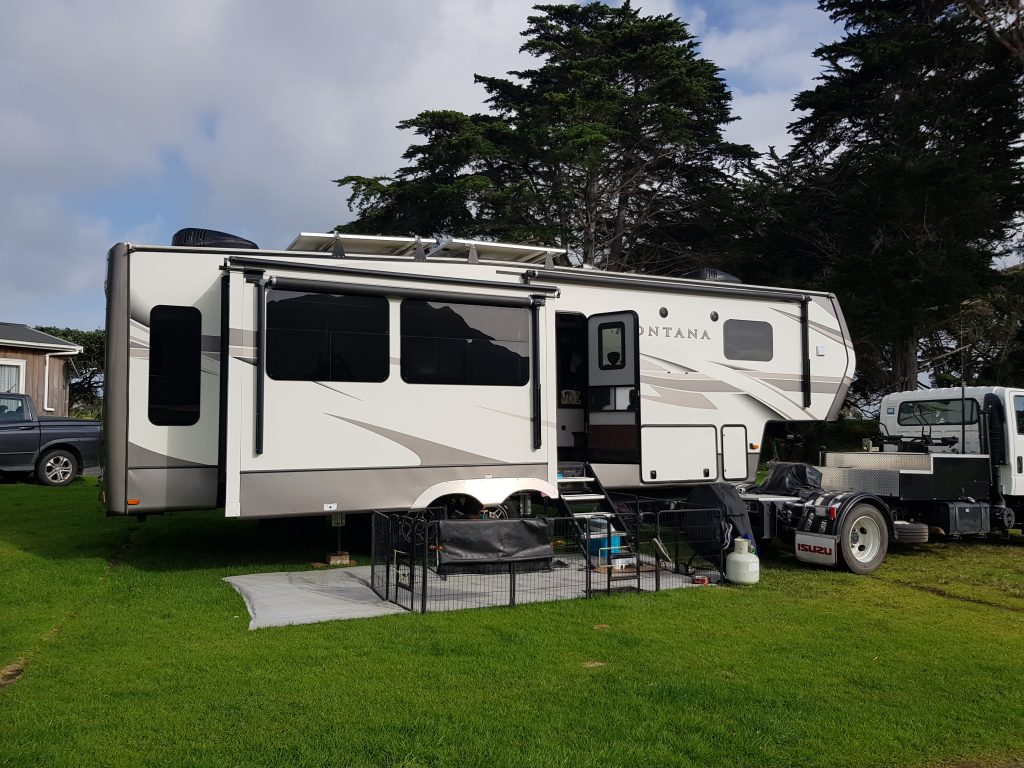 Mac and Rose enjoy access to the beach which is, unfortunately, tide-related. I walk them to the stream to see Poppy off and Rose is certainly vocal in her thoughts about him going alone. She sulks all the way back to Dogonit and only settles once we are at home.
Speaking of Princess Rose, her Boney underwent major surgery again. She was very concerned watching me stitch it up and was very happy to have it in her care again.

If Poppy texts us he is on his way home I walk them back to the stream and most times Rose loves to swim across the stream although Mac is not so keen lol. We have had lovely snapper meals since we have been here and it is good Poppy is doing something he loves although he chafes at the limitation of getting to beach which again is tide-dependent.
Rod has found a fishing mate so I get to hear all the ones that got away. Mac and Rose have gone tuatua hunting with Poppy, but only because he carried them across the stream, but they did swim across on the return journey…………mainly because they could see Nanny on the other side waiting for them. A lovely feed of tutua fritters was had the next day.
Wageners Holiday Park is a great location as we are very sheltered from the winds where we are parked. The staff are friendly and helpful. We are segregated from the main camp as we have dogs but we have our own ablution, laundry, kitchen block. I use the laundry as we do not have onsite water due to the fact that we cannot camp alongside the other doggy campers due to soggy ground and our heavy weight but it gives us some privacy.
We were instructed by friends to try the local pies and real fruit ice-cream and they were justified in their praise. We ate a pie on route to Cape Reinga and the ice-cream on our return.
Cape Reinga did not disappoint us in its majesty. The walk was easy, the path concreted and the views stunning. I felt the spirituality of the place and it was interesting to read all the history. We spent time for photos (ensuing we got a photo under the signpost to add to the one from Bluff) and then it was a walk back to the truck.
Visited the local game fishing club for a meal and again were made to feel so welcome; the food was good but we didn't win any raffles. Loved the ambiance and the club location was lovely!!
We had a brief visit to 90 mile beach, entering about mid-way but didn't stay long as the winds were up and the weather inclement.
When the rains came, they came with a vengeance!! Love the estuary, lots of birdlife and it was such a treat to watch orca swimming up to feed on the stingray….amazing!!
I may have mentioned about receiving emails/texts from Healthline regarding my Covid shot and being advised that I was ineligible to have mine up north (wrong ethnicity, plus low supply) so I advised them I would have it when I got back to Auckland. 6 weeks later and I am bombarded by emails/texts again. I contacted them advising them that I had already had a conversation in regard to this to be advised that hey presto both Rod and I could have our jabs in Kataia. So we tied it in with a visit to Mitre 10, Hunting and Fishing and to do our shopping. It was a bit of a wait but no hardship and the only symptom was a sore arm.

Have fallen in love with the warm clothing selection at Hunting and Fishing, I think Rod regrets taking me in there lol.
I had a laugh when Rod when up to the park office on departure and was informed by staff that we have been the talk of the camp. I gotta say that when vehicles drove by on-route to the boat wash area they drove very slowly and always waved.
We left Wageners and are currently parked at the RSA and on Wednesday attended the vaccination centre for our second jab.The lovely lady who adminstered the shot recognised us from last time and it was certainly a far quicker process from start to finish.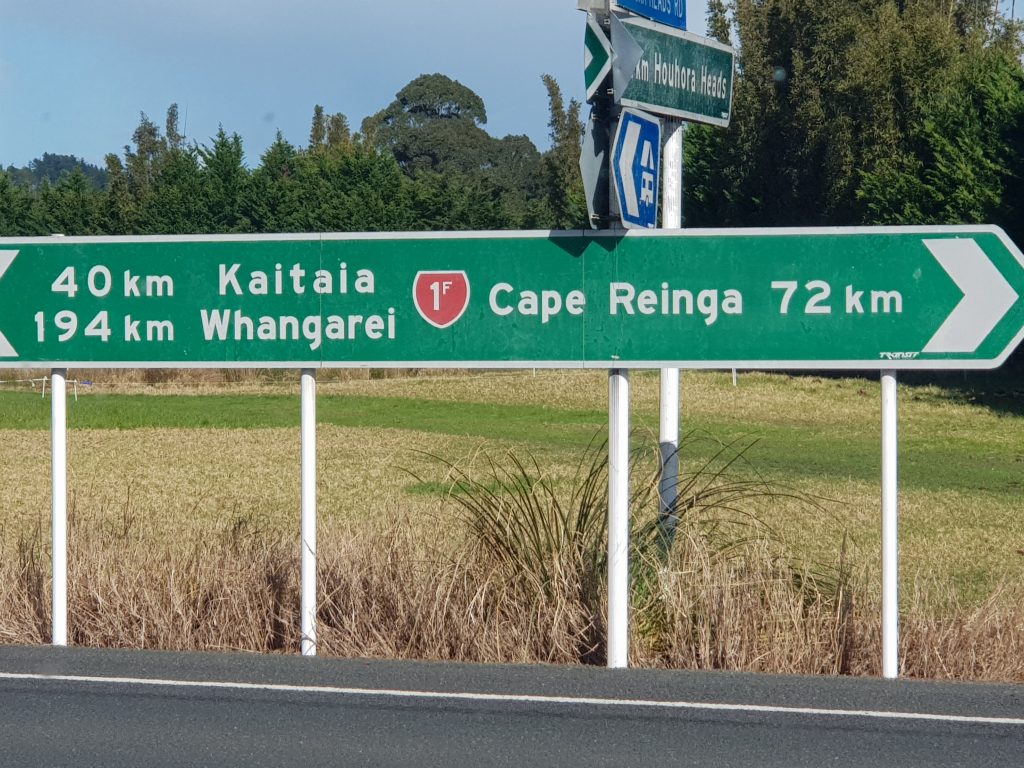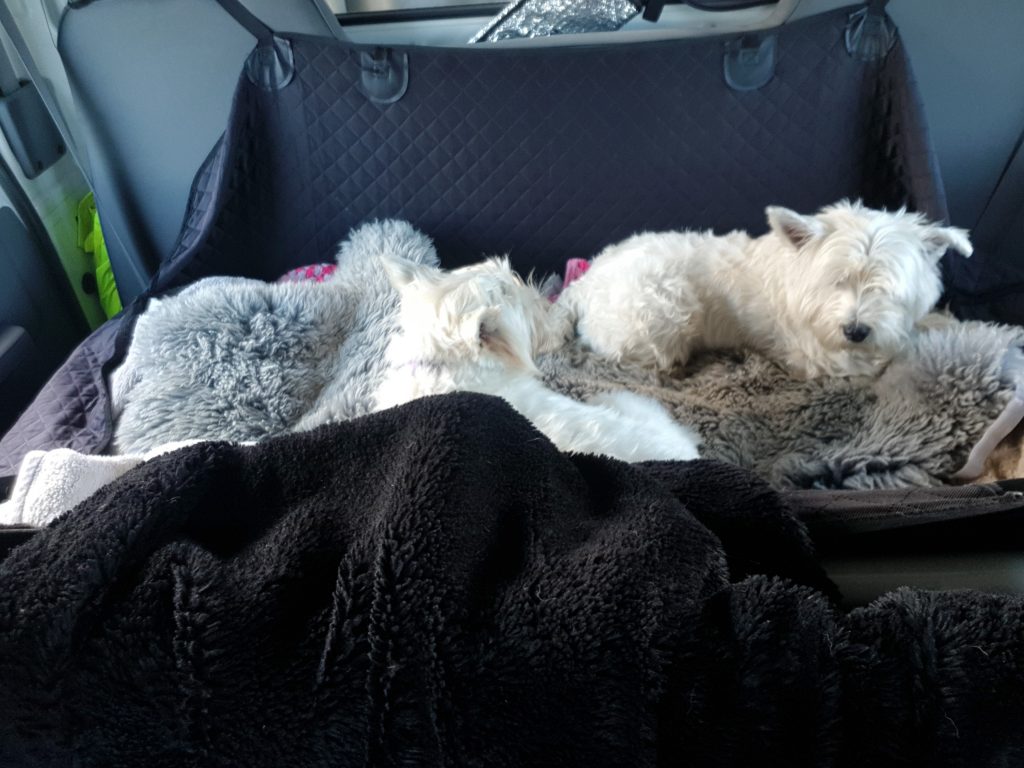 Have attended the RSA for happy hour and had dinner last night which was absolutely delicious for me, not so much Rod!! It was that and the ice cream back at Dogonit that had me reaching for antacid medication. Rod intends going over to watch the Bledisloe game on Saturday night!!
I was asked recently whether we miss home. I can honestly say that Dogonit is our home but we certainly do miss family and friends. Conversations via email, texts and messenger are only just adequate enough to fill the hole. Visitors are always welcome here and we love having sleepovers!!

Having said that I feel a sense of contentment in this space and Rod is in his happy place with his line in the water pondering the wonders of the universe, politics, Covid, Tinkerbelle (PM) and the state of the Nation………………me; I don't really give a toss. It's not that I don't care but if I can't influence the situation (powerless to change it) I won't give it space in my wee head…..less stressful that way!!
We leave Kaitaia on Monday pending our truck COF, heading back to Tauranga Bay cause it would be rude no to!!