Its been 15 months since Dogonit has published a blog but we have been busy changing our mode of transport/accommodation which has been a long drawn out process of which has seen the requirement to drink severe quantities of alcohol to stay sane.
We are coming to the end of the process (we hope) and look forward to being full time on the road coddiwompling around the country early in the new year. (The definition of coddiwomple is "to travel in a purposeful manner towards a vague destination". )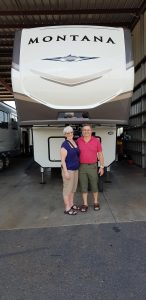 We would like to introduce our new abode that will be our meager living accommodation while we coddiwomple through our adolescent senior years . We purchased our new 5th Wheel in Phoenix in August and after many roller coaster events are nearing the end of having it certified for the New Zealand roads.
The unit is just over 10.5 meters long and  has a GVW (Gross Vehicle Weight) of 7.5 tonnes. Just a wee puppy!! We carry 2 X 12 kilo gas bottles, 5.5 KVA generator, 400 Amp hours at 24 volts of lithium batteries, 1200 watts of solar panels, 310 liters of fresh water and 510 liters of grey/black. 
We tow the beast with an Isuzu NQ500 Truck and bring the combined length to 15.5 meters and CGVW (Combined Gross Vehicle Weight) of 11.75 Tones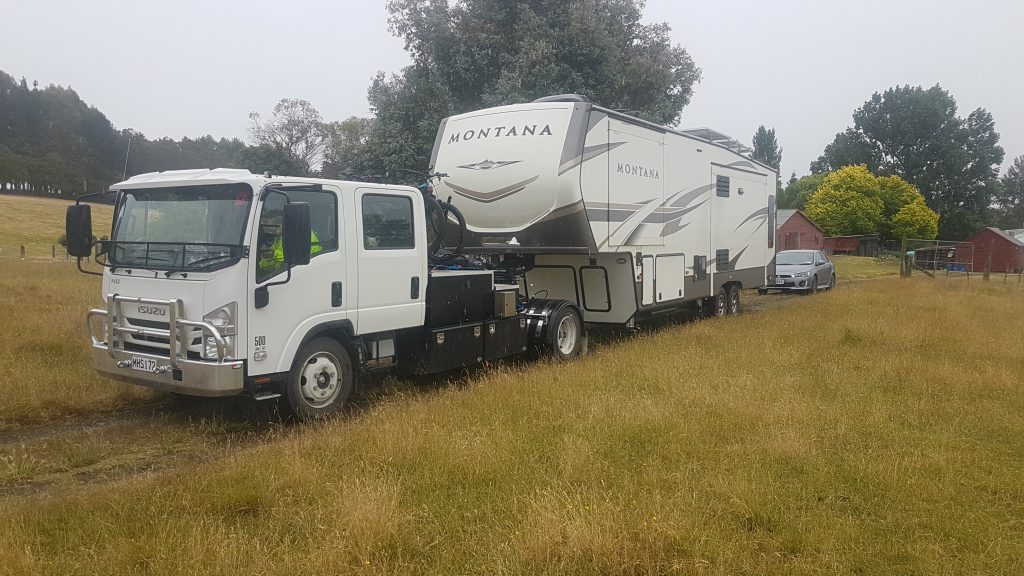 We transfer/pump all the grey and black water out of the 5th wheel into a 500 liter tank installed on the truck. This allows us to remain parked and not have to decamp each time we need to empty our waste. The truck also has a separate fresh water tank that carries 500 liters that we use this to refill the tank on the 5th Wheel.
Inside the 5th wheel we are well served with an 18 cubic foot fridge freezer, 3 ringed gas hob, microwave/convection oven, gas oven, dual sinks and many more home comforts including a 50″ TV in the living area and a 32″ TV in the bedroom.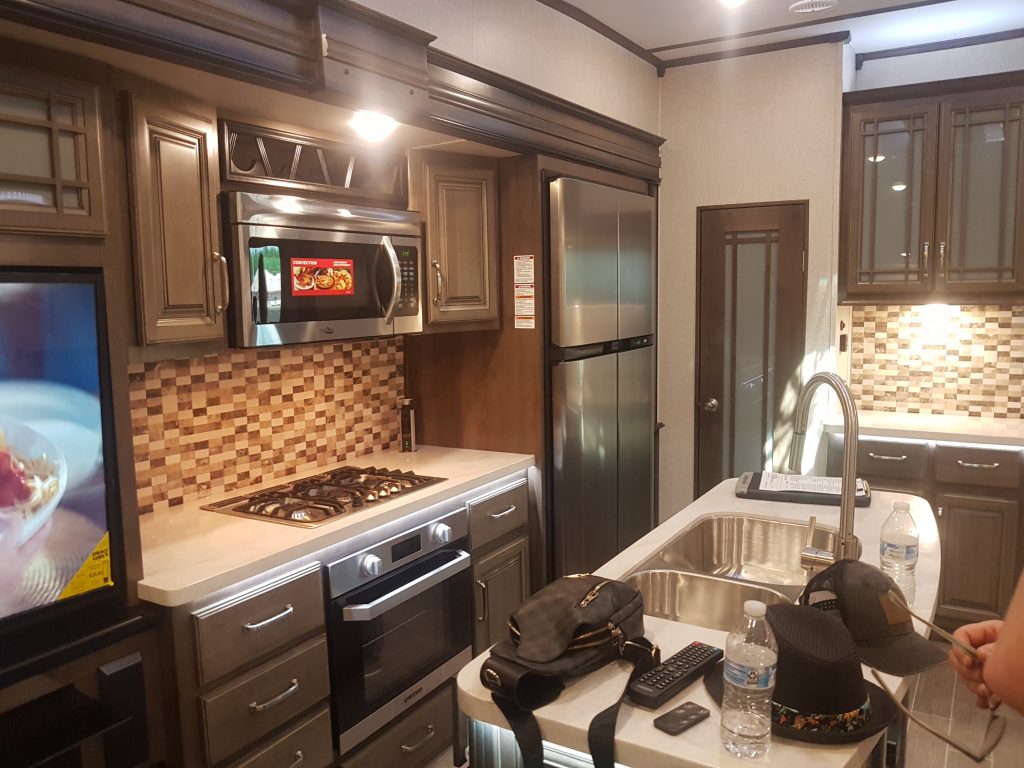 We have been living in the 5th wheel for the last month and a half while we await the final certification in Hastings. We would like to give a big thanks to John Mulcaster, Wade and Trish for there support over the last few weeks which have turned out to have been the most stressful of the entire process. All good now.