Is how these two old wrinkles feel right at the moment. All the trials and tribulations of the past six months today seem so inconsequential. Tomorrow is another day and the beginning of our new journey.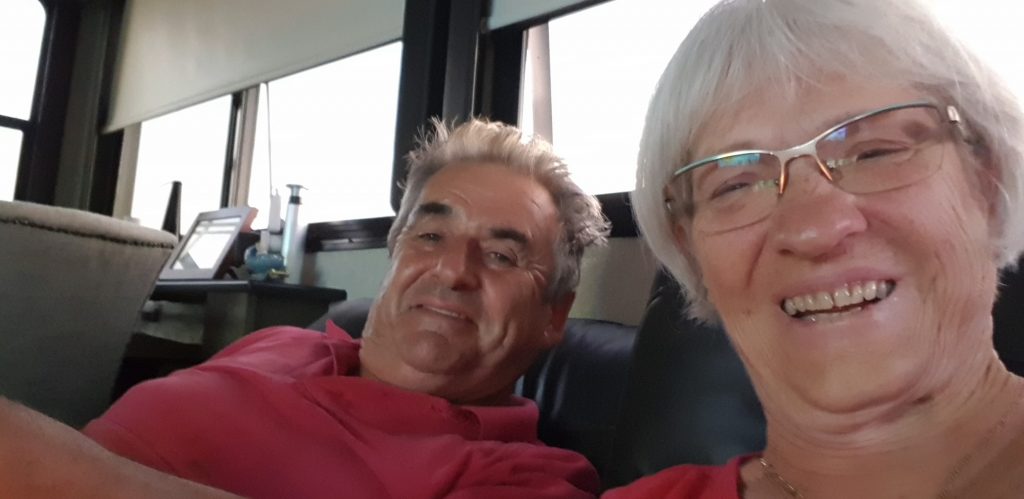 I feel it is time to thank those that made our journey less arduous and without them I believe un-navigable. We would like to thank Shaun Beck from Deakin Trucks even though he is a South African he proved himself worthy of being an honorary All Black supporter and is welcome to stay in New Zealand. He has gone well beyond what I have ever experienced considering he is a salesman. Then there is Bones " Russel's Son" as he is known in Deakin's who proved to be a pillar of support and a legend driving the RV from Auckland to Napier with no brakes on the 5.75 ton trailer without a blink. He made a comment to one of his colleagues that it was one his slowest trips not because of the fact that of no brakes but due to the owner sitting beside him. Then there is John Mulcaster "Farmer Mulcaster" a Napier dirt farmer who proved to be a real friend without conditions in the time of need and we look forward to looking after his small holding when he goes on holiday going forward. Thank you our close yet distant friends who have encouraged and supported us either from afar or in taking the time to break bread and partake in a wine with us.
Bruce and Sue (favourites of Mac and Rose) are role models of what we aspire to in welcoming fellow travellers and being there to support not just us but all travellers that pass through 122 Arataki Road.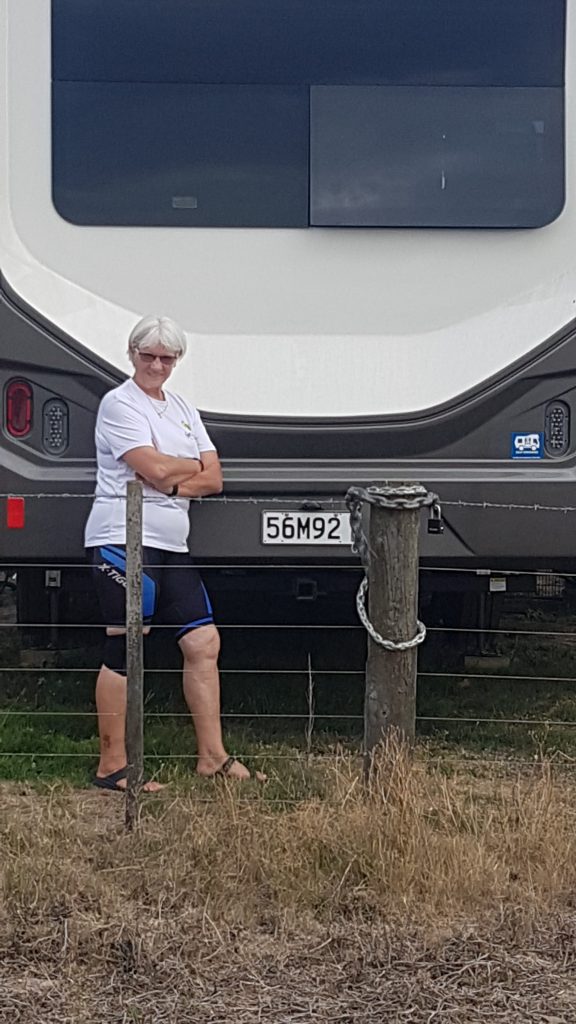 Today we became legal to slow down all traffic on the roads. Our rig measured in at 16.5 meters and just on 11 tons.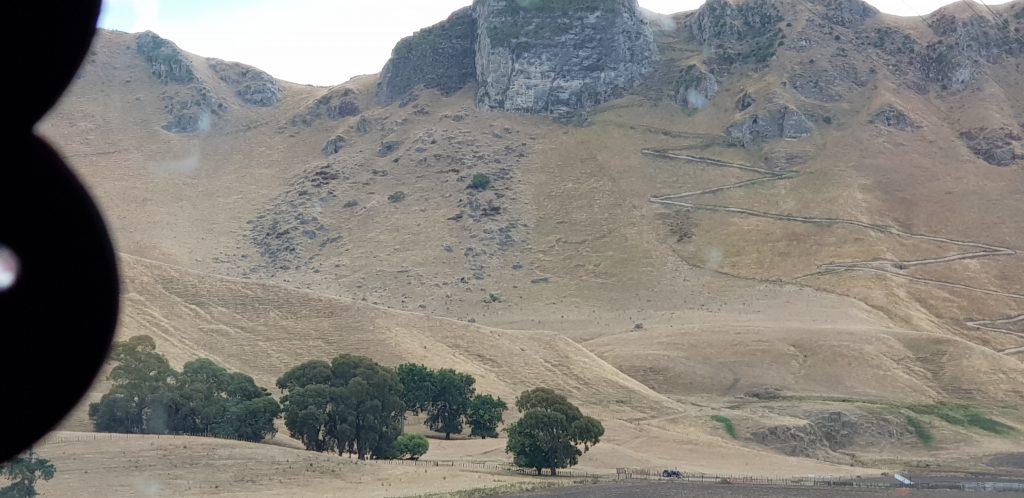 We had trip to Ocean Beach to give Mac and Rose the opportunity to enjoy getting wet and rolling in the sand. On the way we passed the fabled track up Te Mata Peak which is a great tribute to the stupidity of all concerned.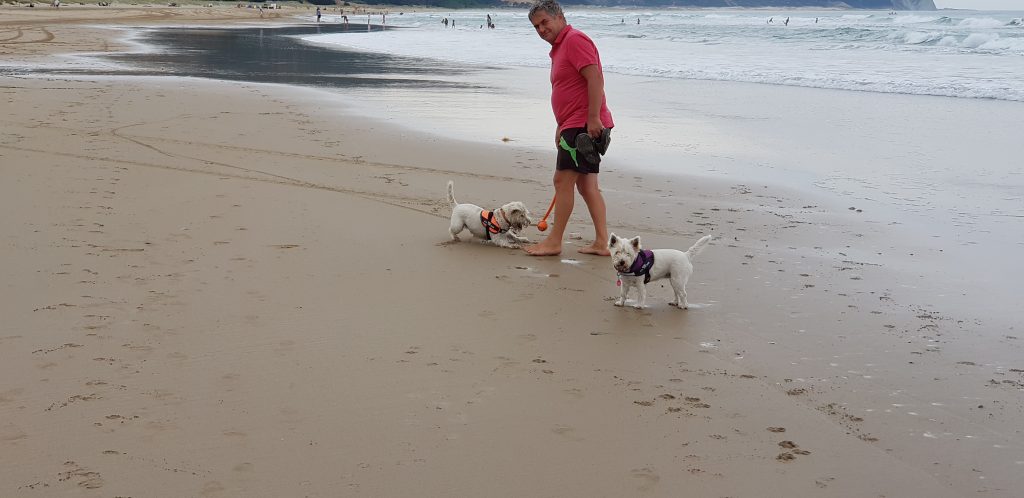 We had looked forward to – in fact we focused on the visit from our dearest friends Cynthia and Ric who happened to be on a cruise from Australia that called into Napier for the day last Monday. What a blast had by all even the sober driver (well partially sober).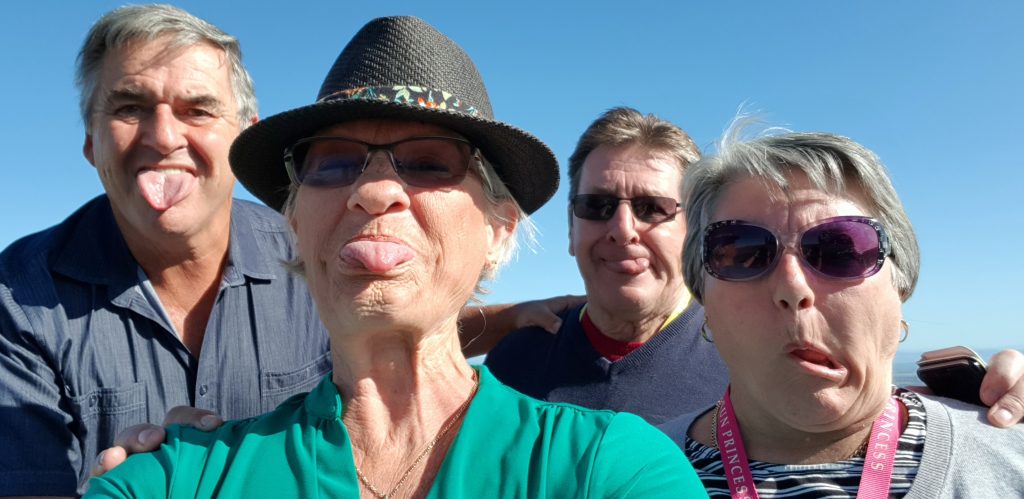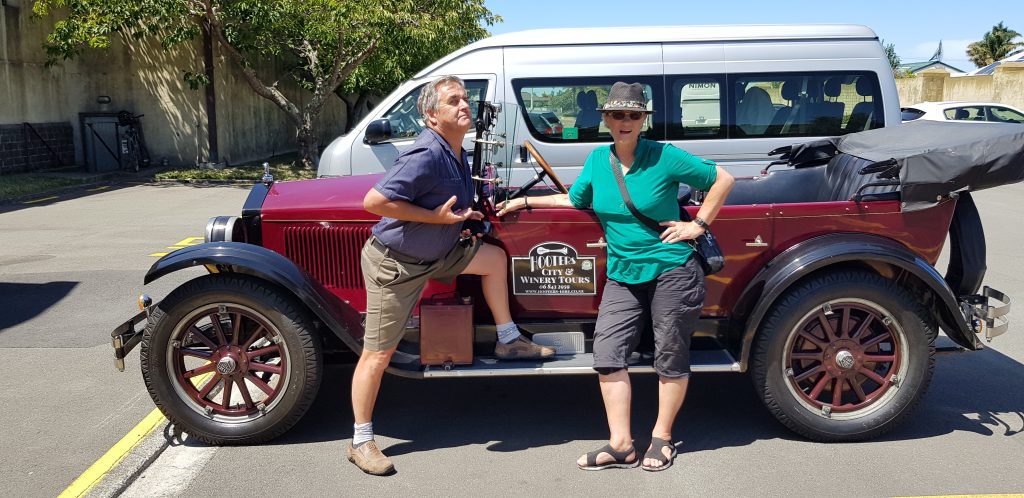 What a great week and I can actually say we are sad at the prospect of leaving the Bay next week.