The week started quietly working with Deakins and the certifying engineer working towards the completion for the VTNZ review last Wednesday. We had some hiccups along the way (we just don't walk a straight line) when tasks promised were not completed but at 6:00a.m. we were packed up and Rod was off to pick up Bones, our driver to drive to VTNZ. I waited patiently with the dogs receiving the odd txt from Rod to keep me informed. To be honest I expected it to be the first run-through for measuring and we would have to remove the odd bits to fit within requirements so it was a big emotional shock to have Rod call to tell me we passed and it was now a matter of waiting for the paperwork, a hubometer, final documents for LT400 certification.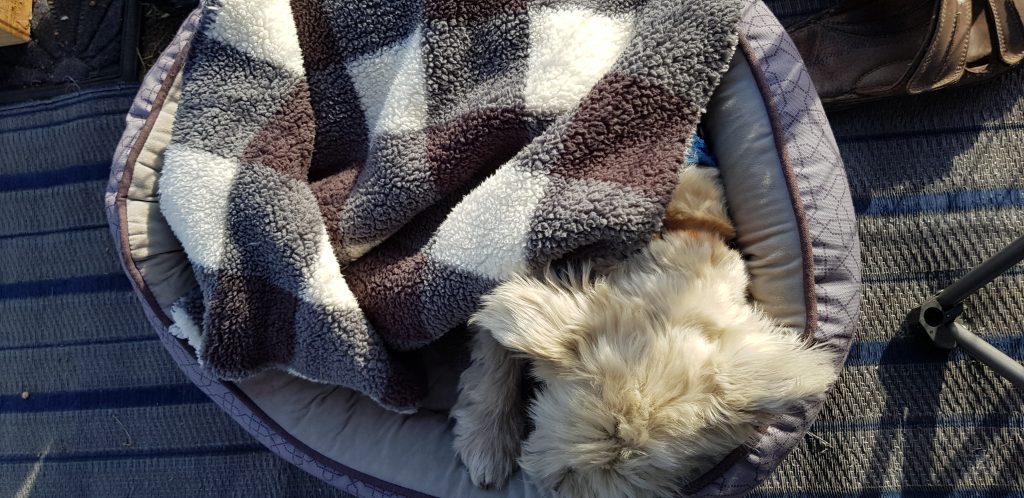 I think that was when I realised how much stress we have been under; to be honest it stretched us at times but I think we are stronger now and have learned much about working together in these stressful conditions. We are now spending time doing enjoyable things and life feels great at the moment. We have (for now lol) stopped waiting for the next catastrophe.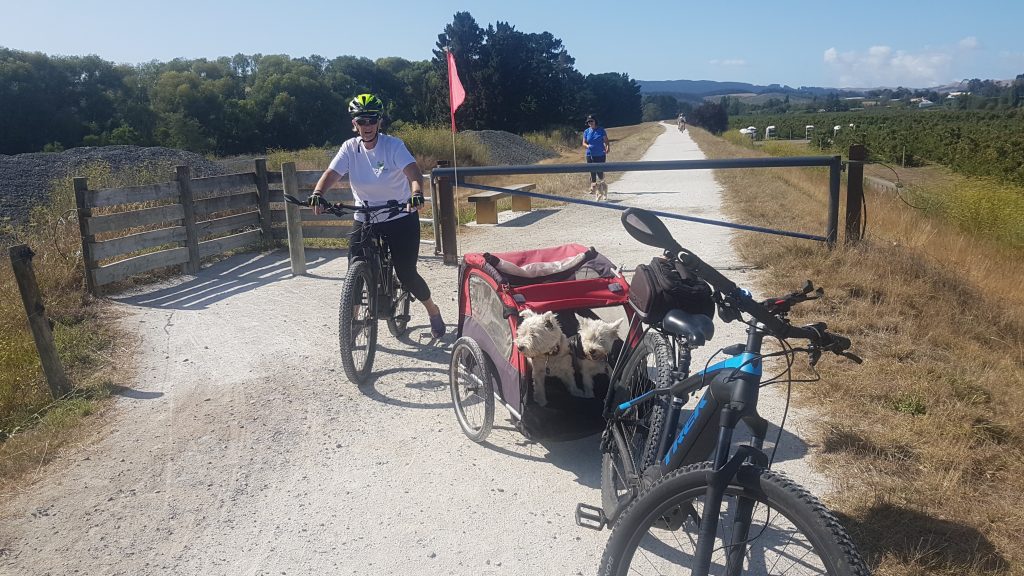 We decided that a slap-up dinner out would be the best way to thumb our noses at fate and the lovely Sue and Bruce puppy-sat for us. Dinner at Malo was exceptional,  the service relaxed but prompt, the food; better than sex lol, and we had FUN!! I was unsure I would be up for it after a bike ride to Clive and a pub lunch but I must be more resilient than I realised.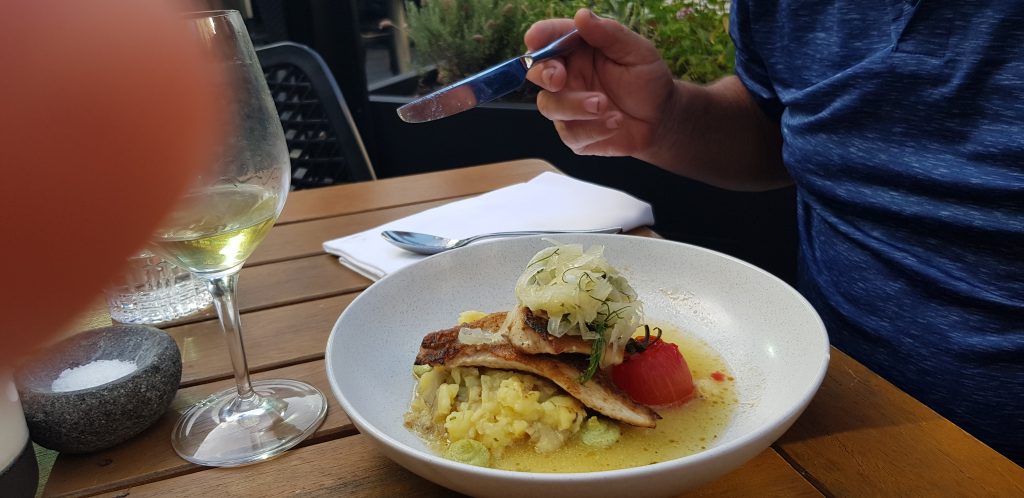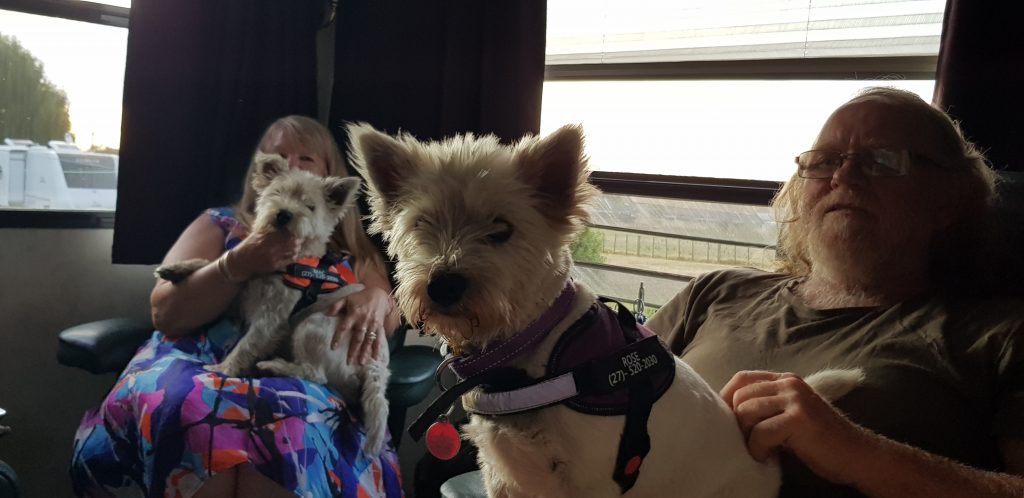 A brief mention about the livestock down here and the gates!!! I was a little bemused by a sign on the stopbank we were cycling along that mentioned being mindful of frisky cows……..not sure what I might see, nor were the four young women riders and we had a giggle at some of the ideas of what we might see.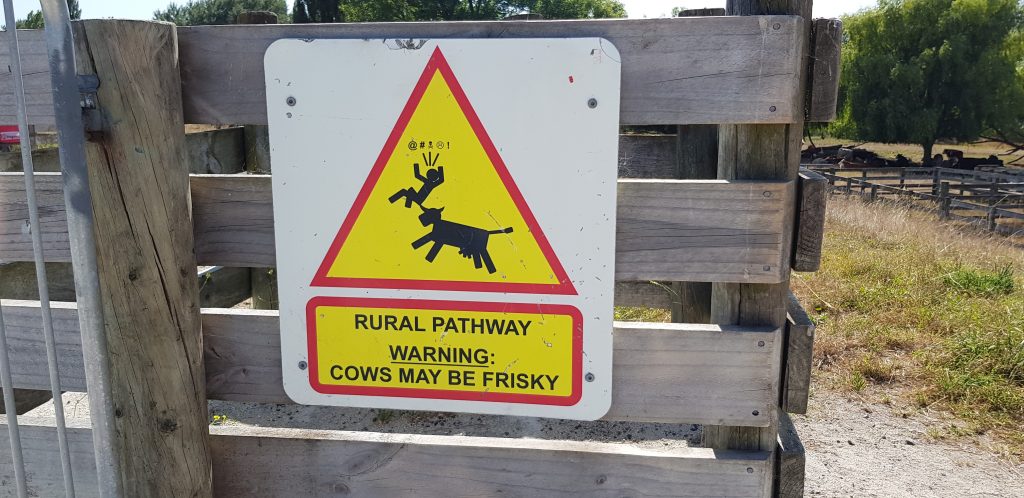 The gate!!!! It is acutely apparent that the officials who design/install the gates along the embankment have never attempted to cycle the track. The gates are difficult enough for a solo cyclist but almost impossible for a cyclist and cart and there are more of them than people realise. At one stage we had to detach the cart and lift it over the barrier, it was an annoyance but didnt detract from the friendly people we met, the beautiful scenery with thousands of grape vines and apple trees…..sublime.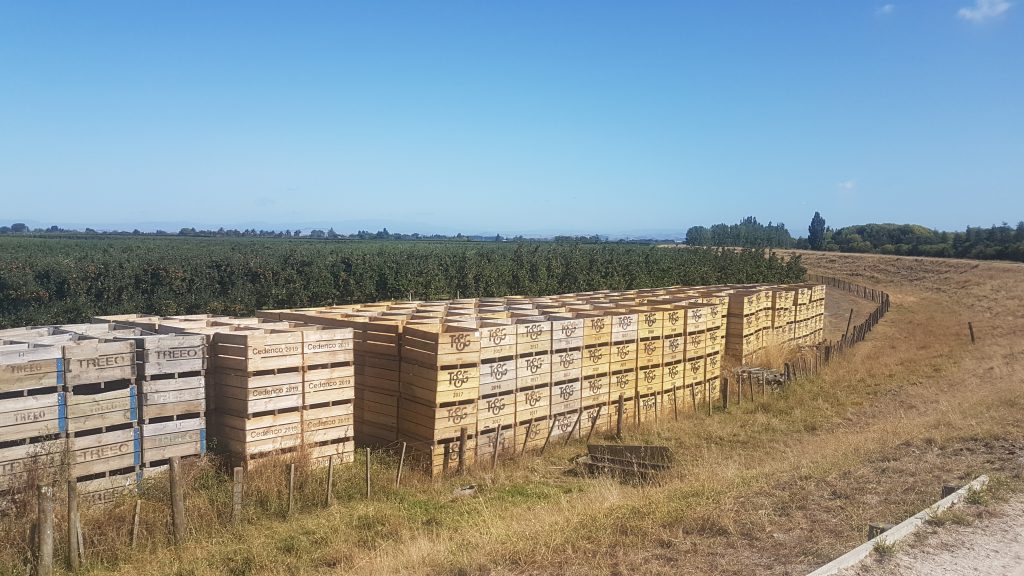 This week we are eagerly anticipating the arrival of Cynth and Rick who are on a cruise from Australia, New Zealand bound and will dock in Napier on Monday. It would be rude not to take them sightseeing with lunch at the Church Rd Winery…..watch this space!!!