The arrival home was a non-event except for Mac and Rose who went nuts checking out the property and looking for old bones etc. It was interesting to watch them; particularly when we have continued to sleep on Dogonit rather than in our wing of the house. Our lovely house-sitter Rebecca continues to live in her space and it is easier to maintain the status quo of where our 'home' is rather than chopping and changing for such a short period. It is a little surreal at times but it is what it is and we are working to maintain our individual spaces as a mark of respect.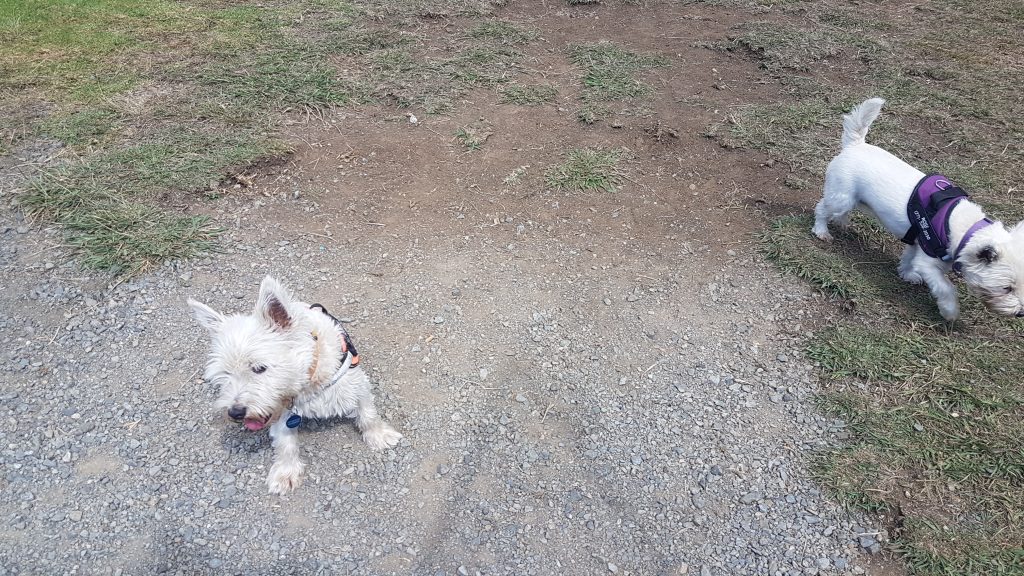 We have had a HUGE list of chores that we are churning through; feeling exhausted at the end of the day but having achieved so much. Packing up for a two year stint on the road has proven harder than I anticipated; do I really need this or do I just want it? We want to live our lives on Dogonit and make it our home and I think we have achieved this; as the photos show even some of the bears made it on-board but I think we are now at capacity.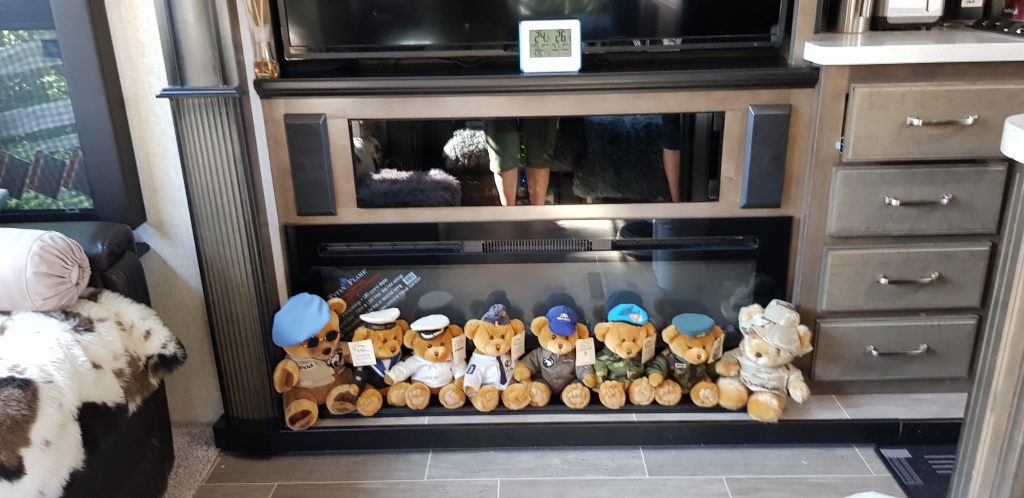 The awnings are on!!!! They are amazing, no more busting the butt trying to get them up on the old Dogonit, these are electric; much more civilised!! Many thanks to Wade who endured working with a very tired Rodney to get them up; they were not easy to attach; cumbersome and heavy. A few more extras, like an extra shelf in the linen and pot cupboards and I will be like a pig in poo.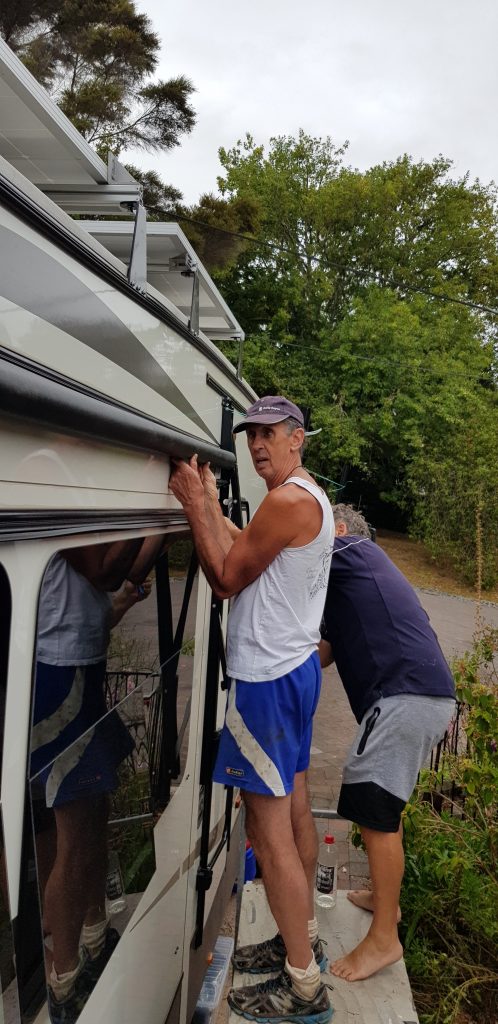 Have I said how much I LOVE living on Dogonit, it is definitely no hardship!!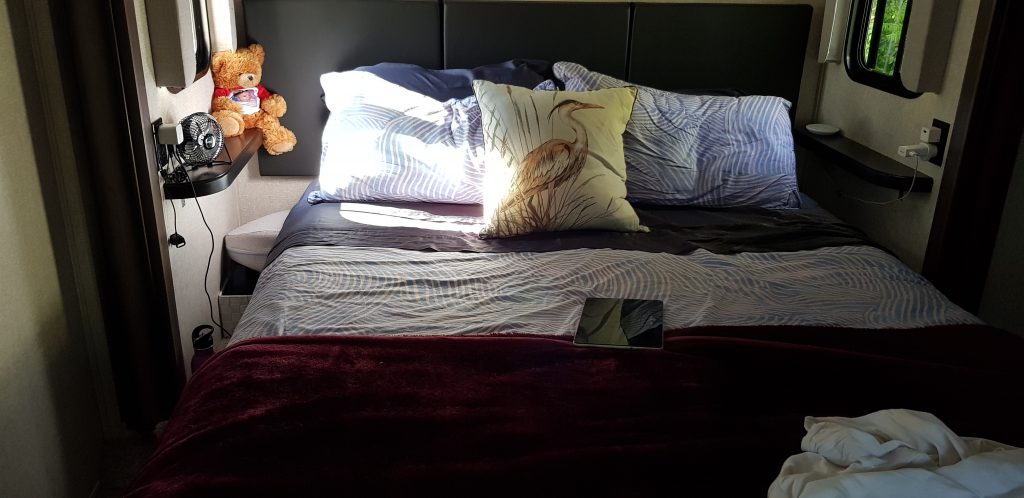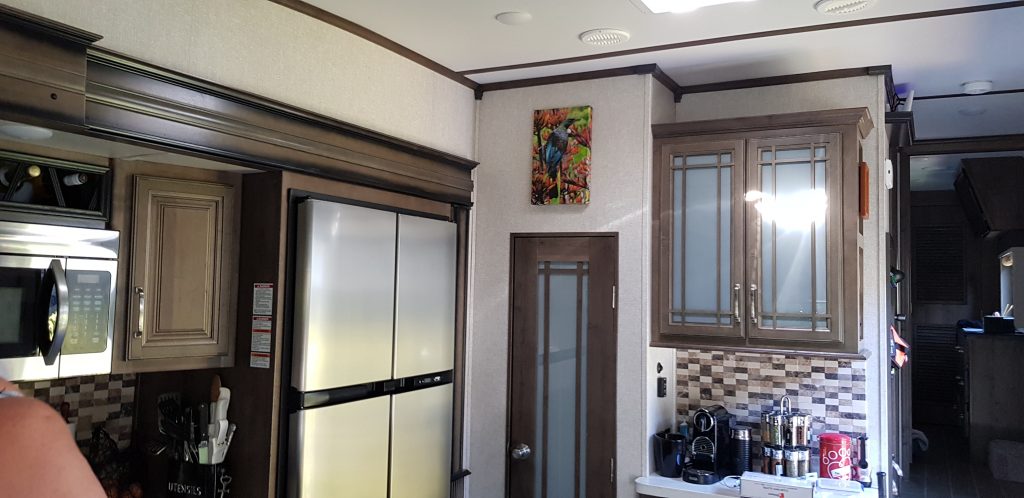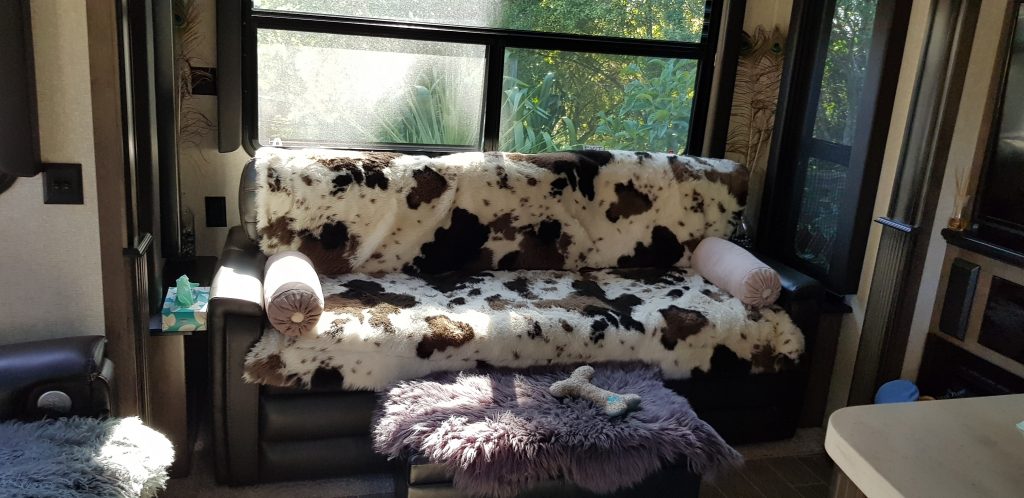 Had a visit from an old primary school friend of Rodney's. Jonathan was over from across the ditch visiting relatives and came to spend the night drinking a few beers. I kicked them out to sleep inside our wing as I didn't think they would survive the night if they both snored after a few too many. It is really great to renew and maintain old friendships.
We are having a 12kg gas bottle hunt and this is proving more elusive than one would think…..who would have thought!!!
On an aside; I visited an old 'friend', Mr Rory at the SPCA and spent a wonderful hour having playtime and cuddles with him. He has grown so much and is as playful as ever.
We had dinner out with Wade and Trish last night at the wonderful e-cuccina, isn't it great when you are greeted effusively by the maitre de who ensured that the food and service was of the usual high quality……..mmmmm.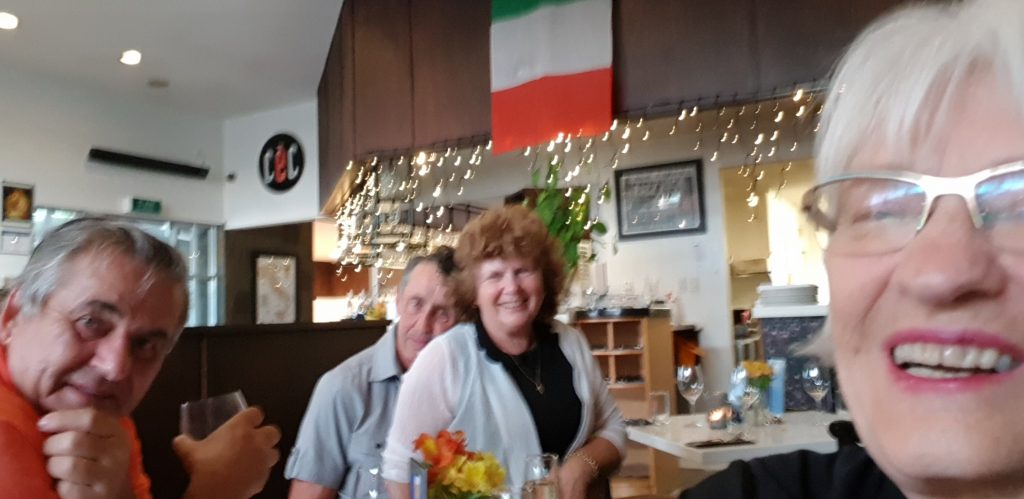 We have been contemplating a gathering of friends but are rethinking this as not everyone will want to gather in large numbers with the threat of coronavirus stalking the healthy. Will let you know the outcome of our decision as we want you to see the beautiful Dogonit in her splendor.