So lots to tell you since we were last in Rivendell with lots of wabbity wuns through the park but no confirmed kills yet. There were even two buck hares fighting right outside Dogonit but although Mac and Rose gave it their best shot, instead of both of them focusing on one prey they divided and lost out altogether. They had to have afternoon naps on their return.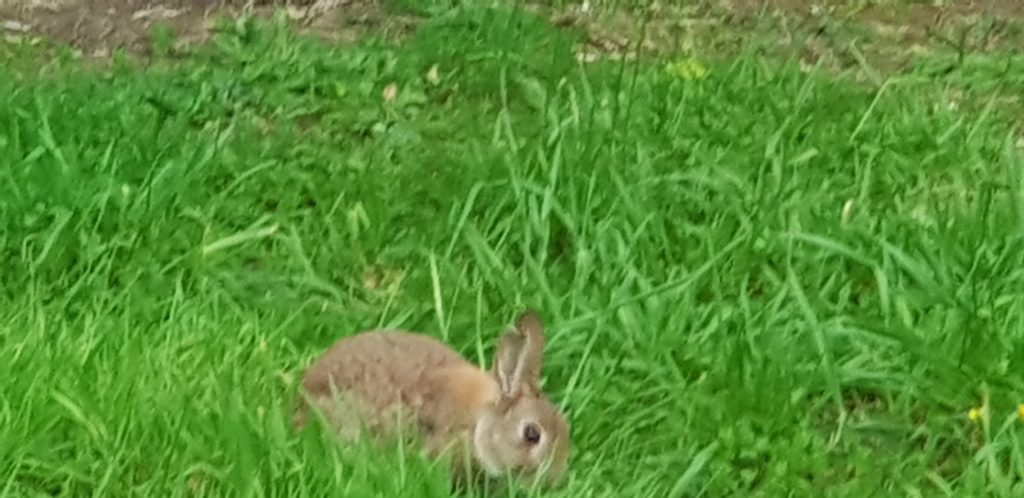 Poppy, Mac and Rose continue to have conflict over the seating arrangements when Poppy lays down on the sofa. They have come up with a tactic of sitting on him and glaring which has a hit and miss effect.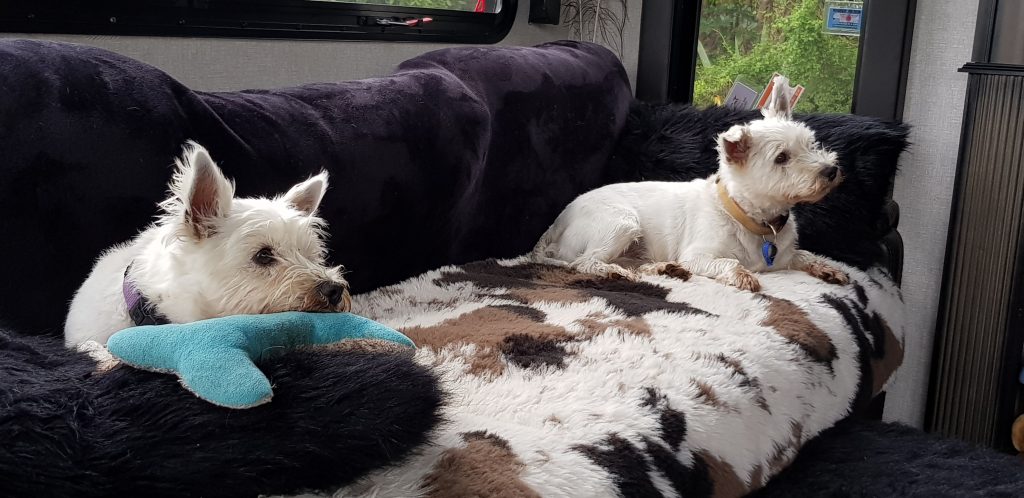 We took another walk while in Kaitoki, this time on the swing bridge which we all know Rose hates with a vengeance and required physical and emotional support. Mac looked like he needed a Number Two while he crossed it, but cross it he did!! The walk was far more comfortable than the river and Rivendell expedition but it certainly affirms my go to exercise as the bike. I walk less like a hobbit in a nappy regardless of wearing bike shorts when I cycle. Rod and I both love the aged trees we spotted on the walk and it is certainly obvious why it was a film venue for LOTR Rivendell.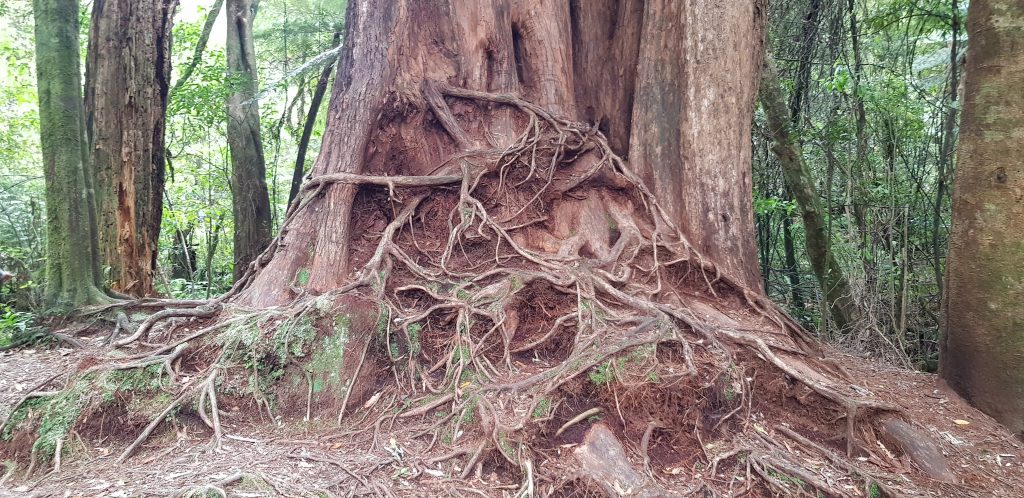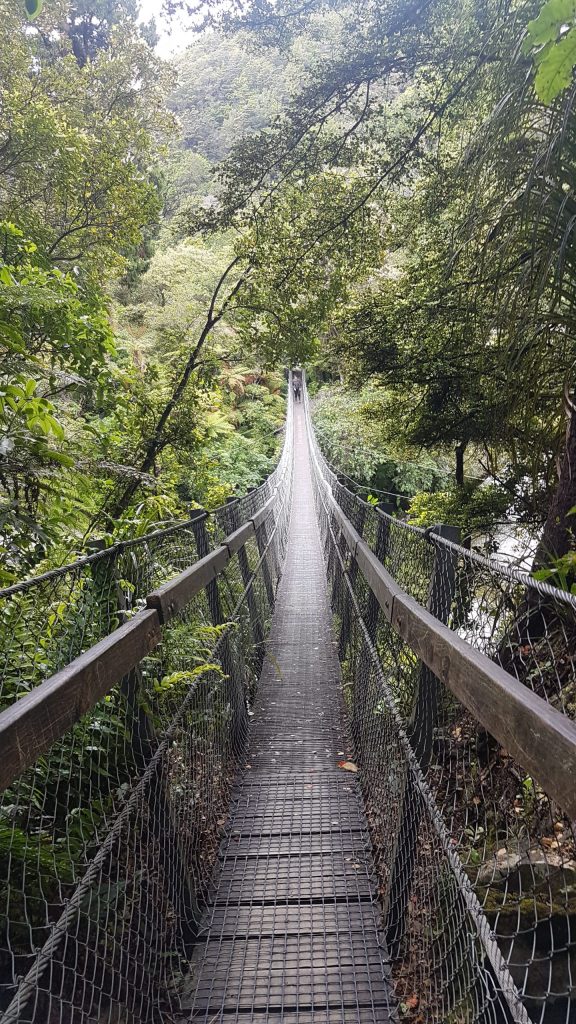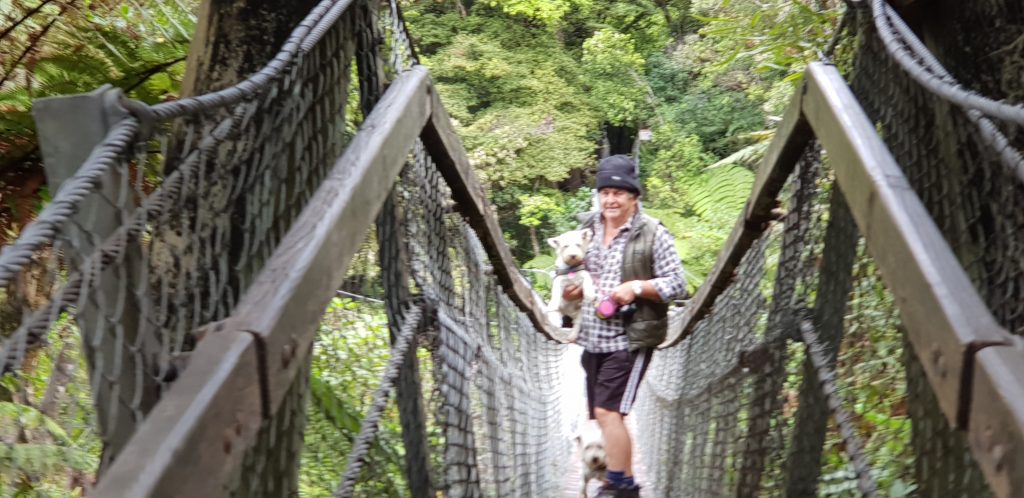 The following day we had a breakfast down the road and I have to say it was one of the best breakfasts I have ever had!! Aston Norwood is a garden centre with attached cafe. The service was excellent and the repartee sharp to say the least. Our last full day in Kaitoki ended with a brilliant and fine view of the forest and cliff face as the sun set.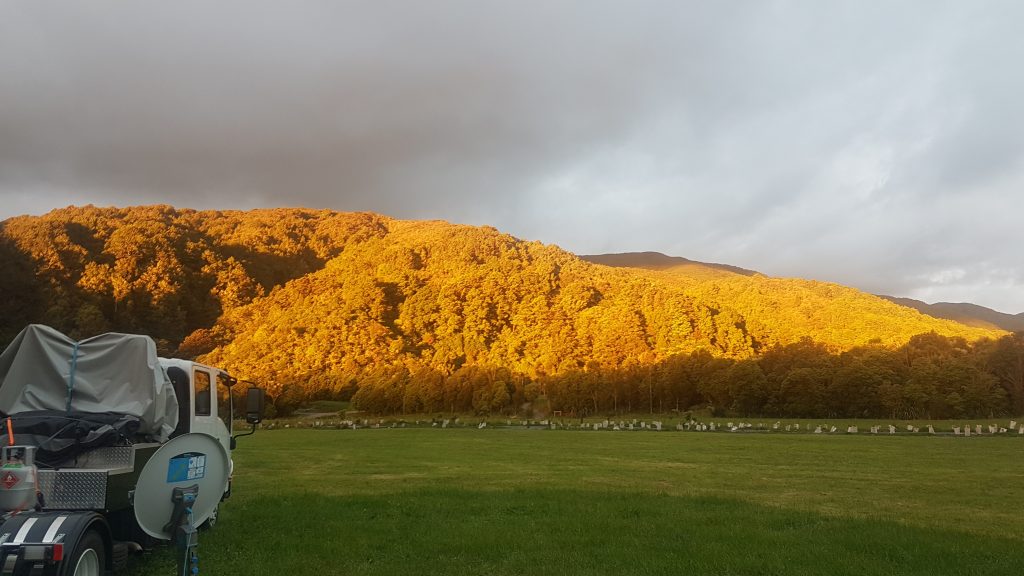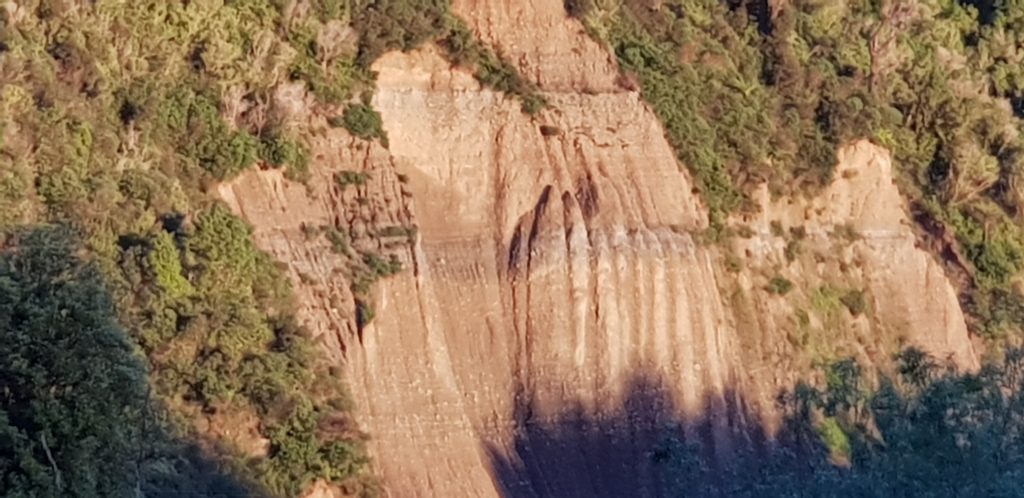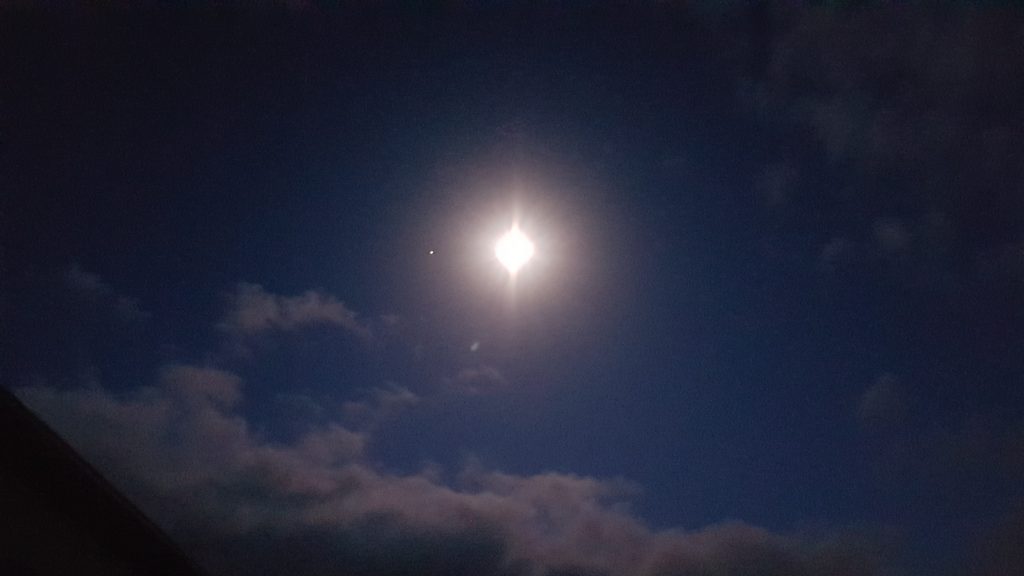 We packed up on Saturday morning and headed for the Upper Hutt Cossie Club (this is notusually a normal venue but had been privately arranged by a cousin for the 60th birthday we were attending just down the road). We only partially unpacked before we took the dogs for a walk/run. We had a lovely dinner at the Cossie Club before heading towards the 60th venue and what a great time we had meeting up with relatives we hadn't seen in donkey years (not sure how many donkey years = human years); a long, long time ago.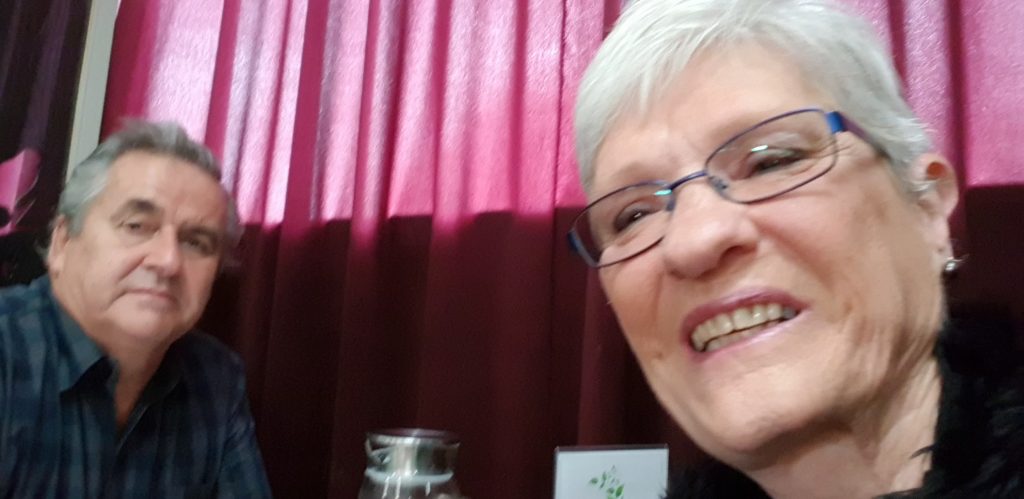 It was like no time had passed in some ways, Auntie Edna certainly looked spritely and Kath, Sandy and Brian were looking pretty good too. But the birthday girl Bernie looked absolutely fabulous and husband Murray was looking pretty proud of his girl. Suffice to say that Bernie has had a really tough time of things as acknowledged at the do and she should have been proud of the speech he gave in her honour. Their kids did an amazing job too which just added to the poignancy of the moment. It was a definite privilege to be invited!!!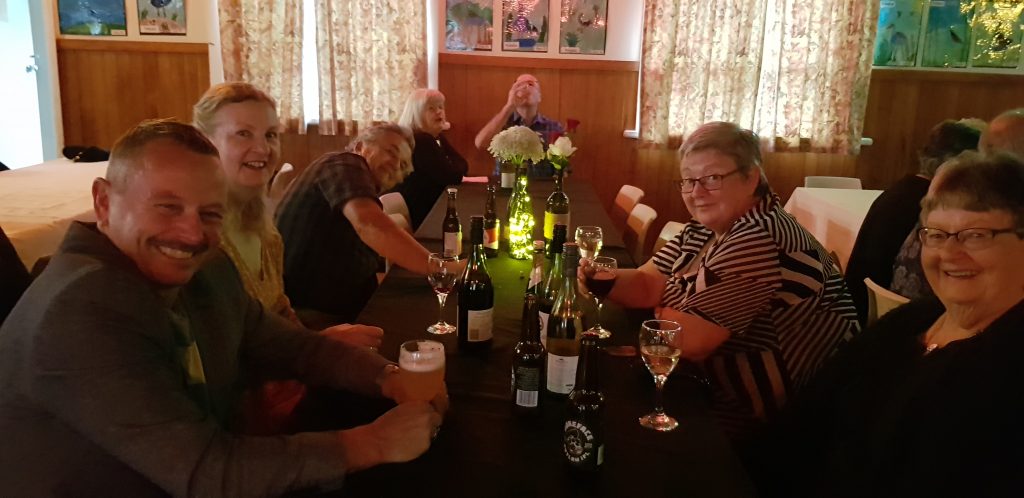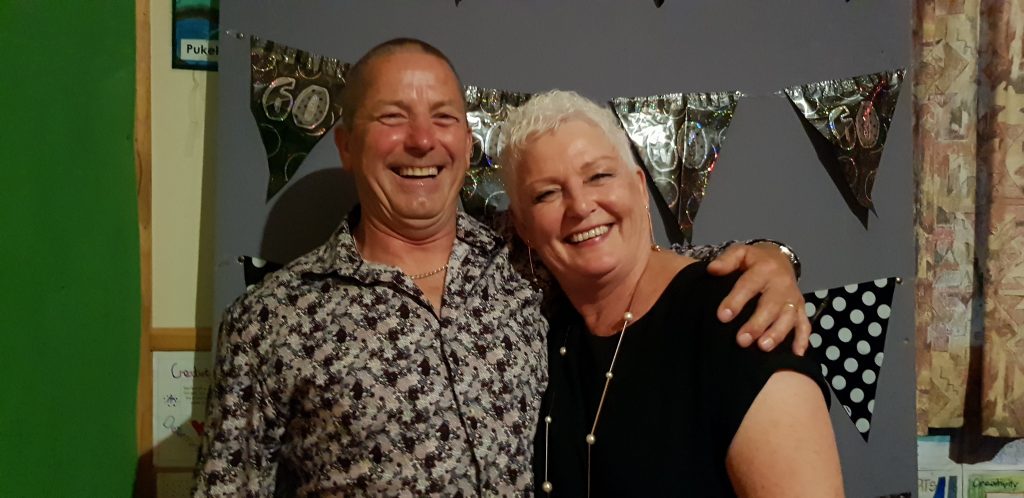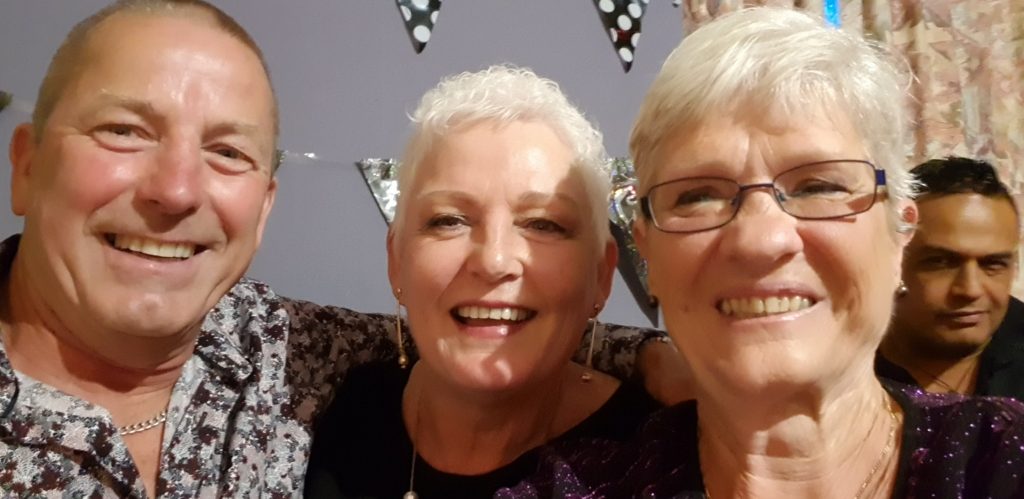 Moving on in the morning the Wellington weather has not let us down, the streets were flooded and we discovered that they closed the roads minutes after we passed through. Our arrival necessitated the 'co-driver' to getting out in floods mid-calf (only wearing ankle gumboots) and wading through bitterly cold water to open the gate. The following night the winds were gusting120km an hour and it felt like we were in a jet engine with the noise and the shuddering and I fully expected be missing a side of Dogonit; it was that bad. Have to say my fears were definitely unfounded as we appear to be fully intact.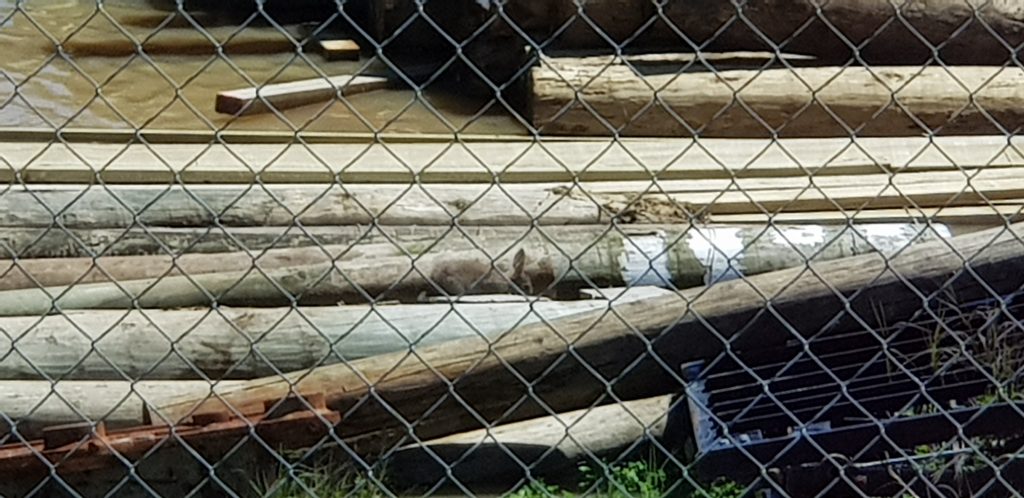 We have met some interesting animal characters since arriving here in Plimmerton NZMCA, wabbits of course, and two beardie collies visiting, plus wee Ollie. We have seen a couple of schnauzers too but no introductions as yet. There was even a gentleman with two sulphur crested cockatoos, one of who had a bit of a potty mouth lol. Although NZMCA have a fenced off area for dogs there is also a great dog park within walking distance of the NZMCA park.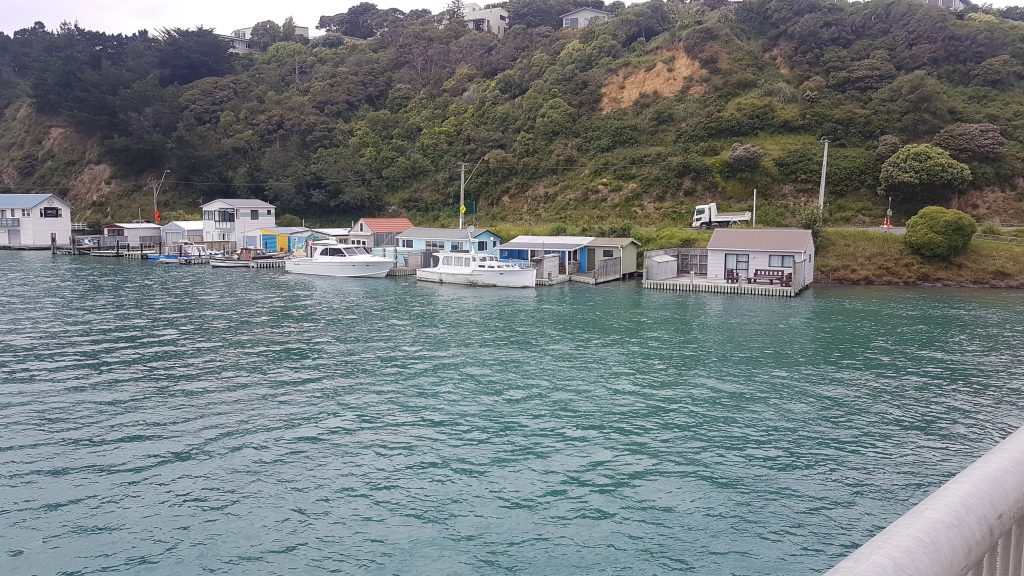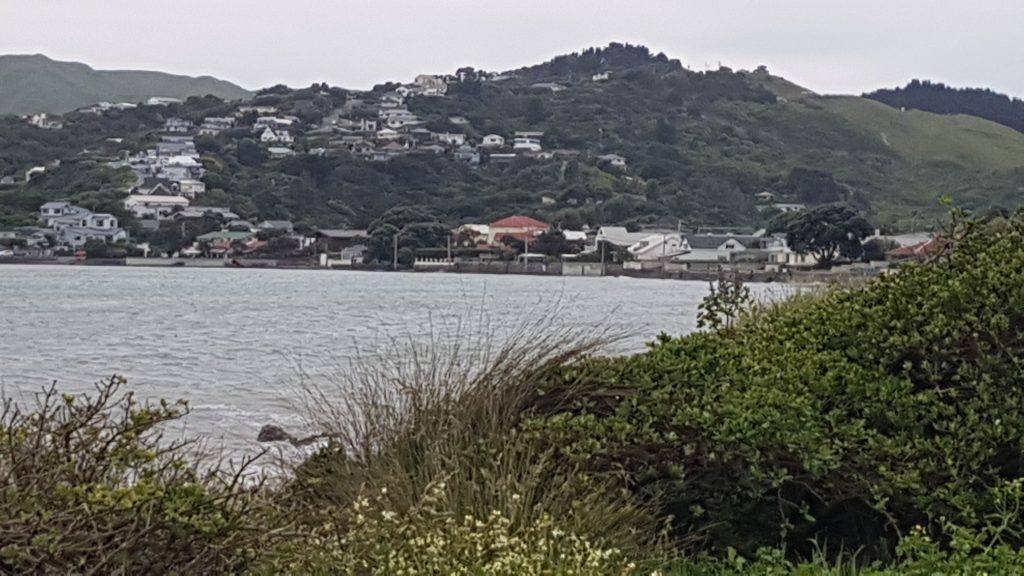 Today was the first reasonably nice weather since arriving in Plimmerton so we went for a bike ride, fully intending to cycle all the way to Porirua (approx 18 kms return) but two issues stopped us after a few km, the first that I forgotten my phone/wallet and the second was spits of rain. As I had three loads of washing out we opted to return and take the truck. We did our chores and stopped at Dennys for lunch (yes, Dennys!!!). The service was fast and excellent and the food was great too so a win/win for Dennys. I informed the staff and they said we were their best customer but I think that was due to use stacking our dishes.
While out we explored new mattress options. The mattress that came with Dogonit was……………….how can I put it………………of less quality and it already has dents forming in both sides. So we checked out BedsRus and Harvey Norman and got a great price. We are picking it up tomorrow and boy is Rod's back feeling excited lol.